Hi friends! Did you miss me? I missed you! I've been MIA for a week due to a terrible stomach bug. The bug itself only lasted 24 hours but it left me exhausted. I had lots of goodies planned for some awesome blog posts but that clearly wasn't meant to be. If I hadn't been so sick, I'm pretty sure I would have cried over the 3 cups of nuts I soaked the night before I got sick that I ended up throwing in the garbage- I want to cry now just thinking of them. Thankfully I'm (mostly) back to normal and ready to share this spectacular (yes really) cookie with you.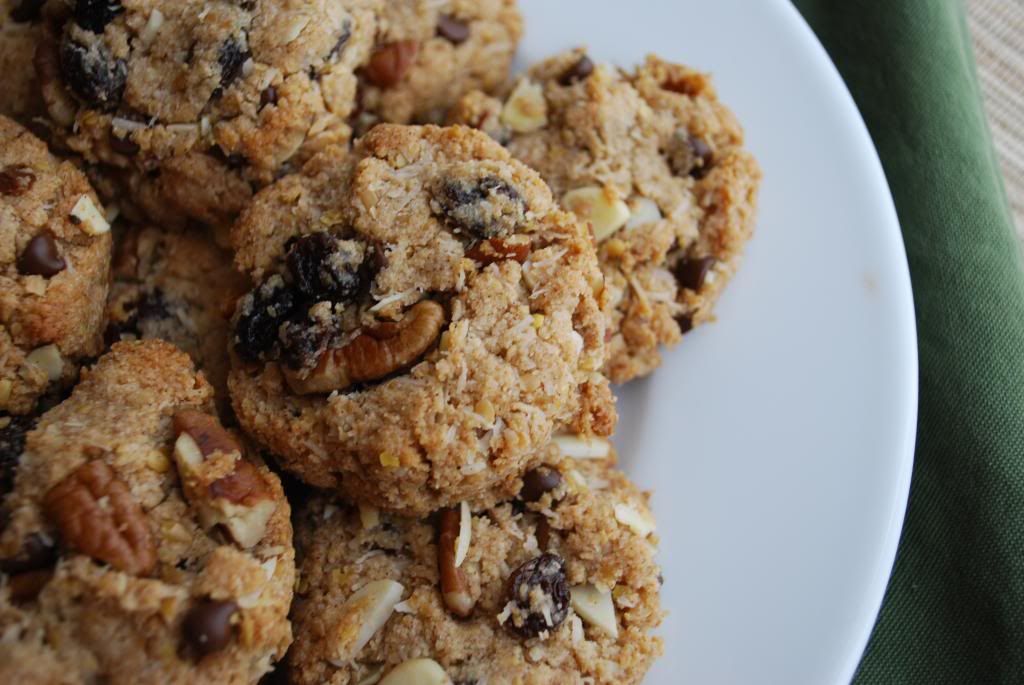 So there I was, a couple weeks ago, badly craving a cookie. I was putting the kiddos to bed and there was nary a cookie to be had. My lovely littles choose to take a long time to settle down that night so I had plenty of time to think about just what I wanted to put in my soon-to-be-made cookies. It turns out I wanted quite a bit. What sounded good? Everything! And why not put tons of goodies in a cookie?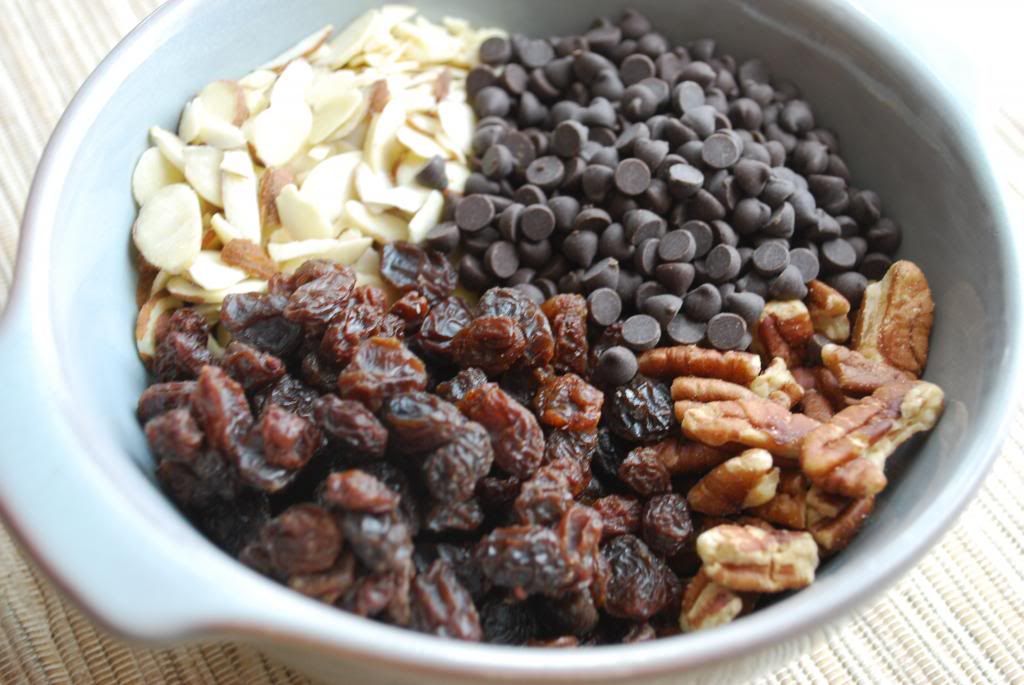 These things had my mouth watering just thinking about them. But guess what? They smelled even better... and then tasted glorious. I thought maybe they were so amazing because I got to pine away after them for so long so of course, the responsible thing to do was to make another batch.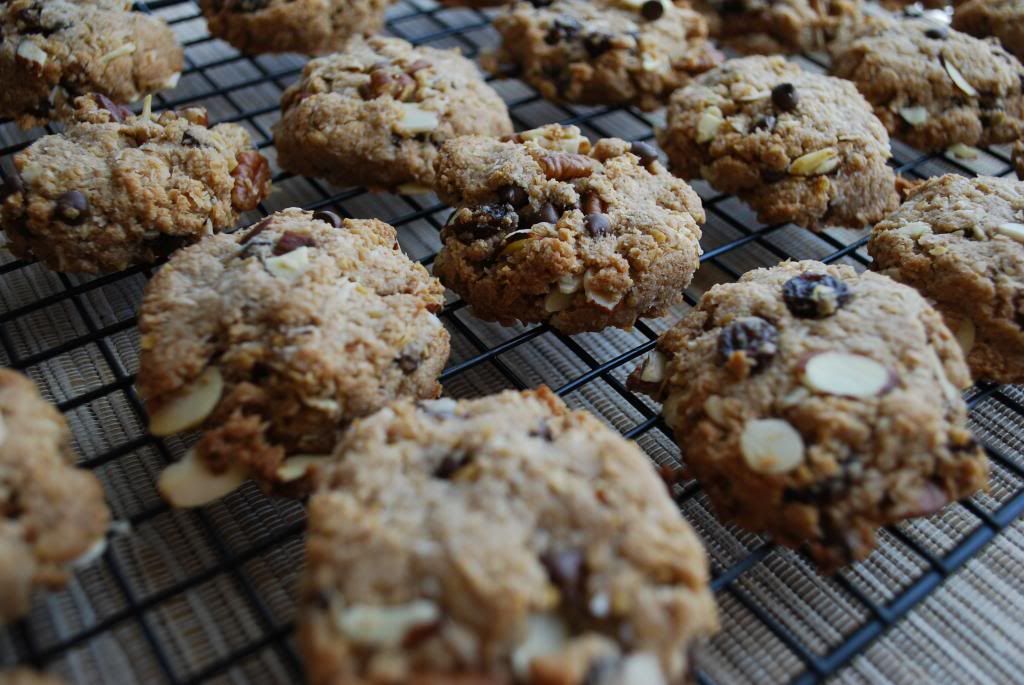 So I did. And I shared. Apparently, they are just as glorious to everyone else too.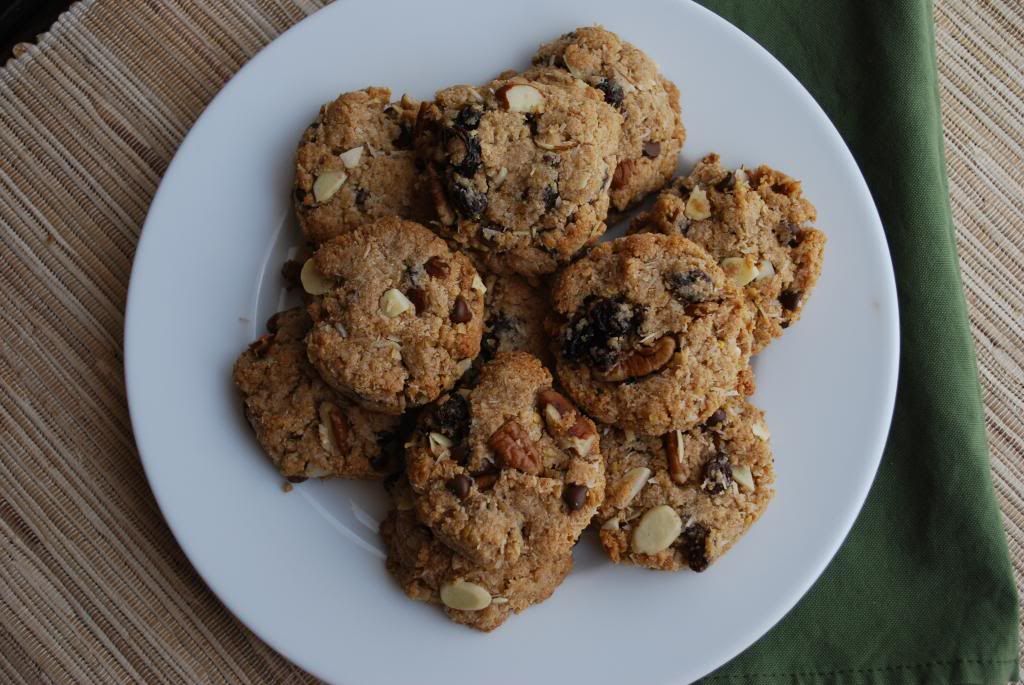 So what's not to like about this cookie? Not much. The worst thing in them is a few chocolate chips. The vast majority of ingredients in these little nuggets of goodness are things I actually want my kids to eat more of- coconut oil, nuts and flax! So go ahead and gobble down more than a responsible amount.
Trail Mix Cookies
½ cup coconut oil, melted
1 cup raw shredded coconut
½ cup sliced or chopped almonds
Preheat oven to 350 degrees.
In a small bowl combine flour, flax, cinnamon, sea salt and baking soda.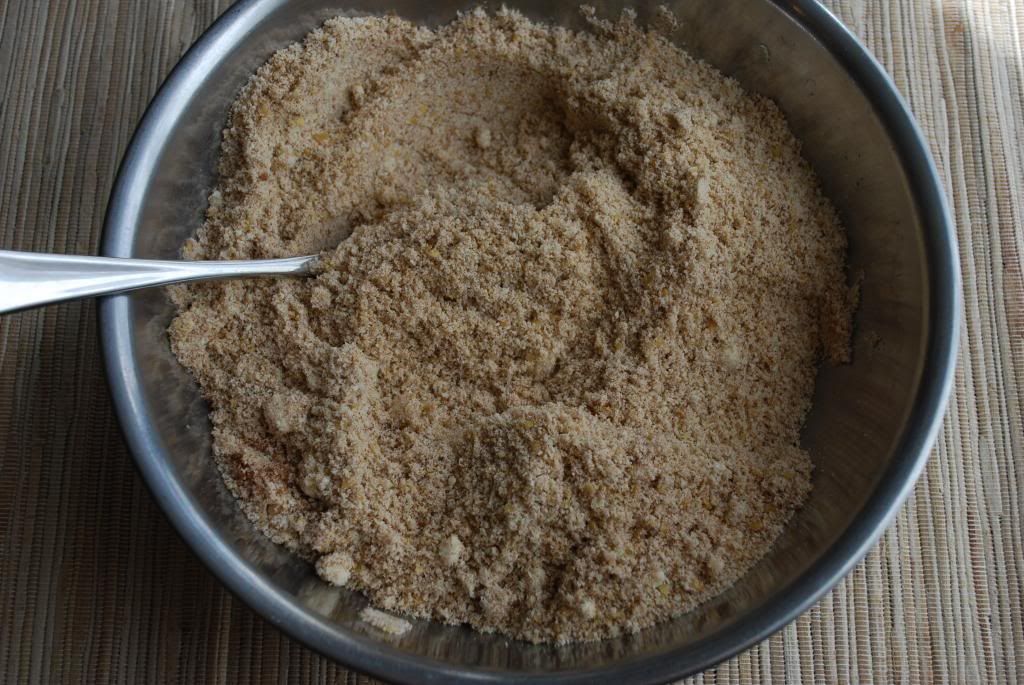 In a large mixing bowl, combine honey, coconut oil and vanilla.
Beat wet ingredients until thoroughly combined.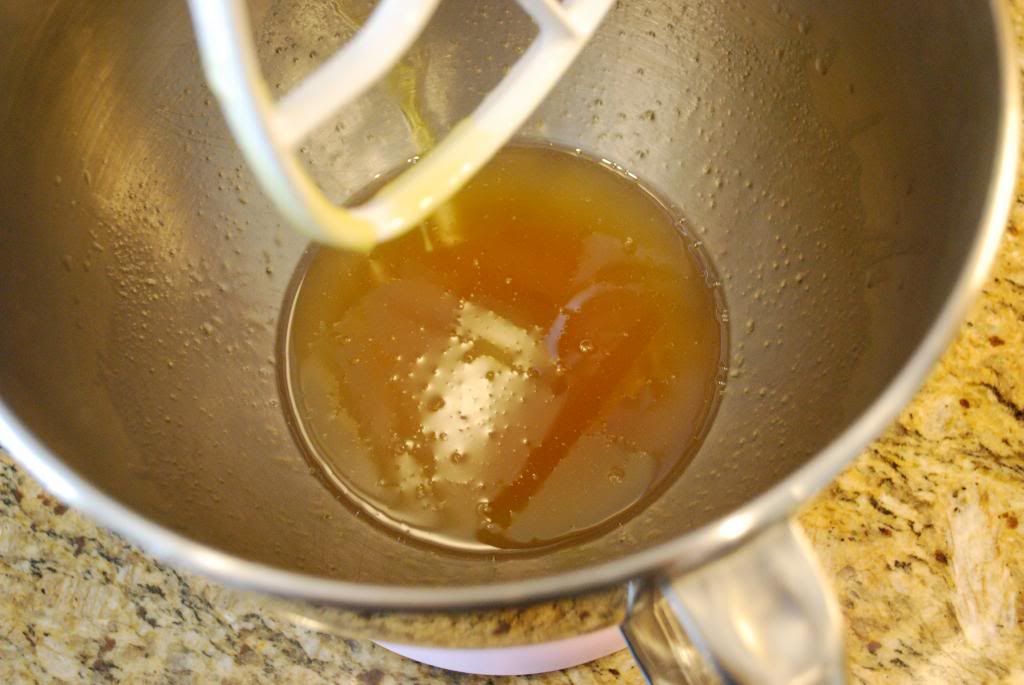 Slowly stir in flour mixture then add coconut.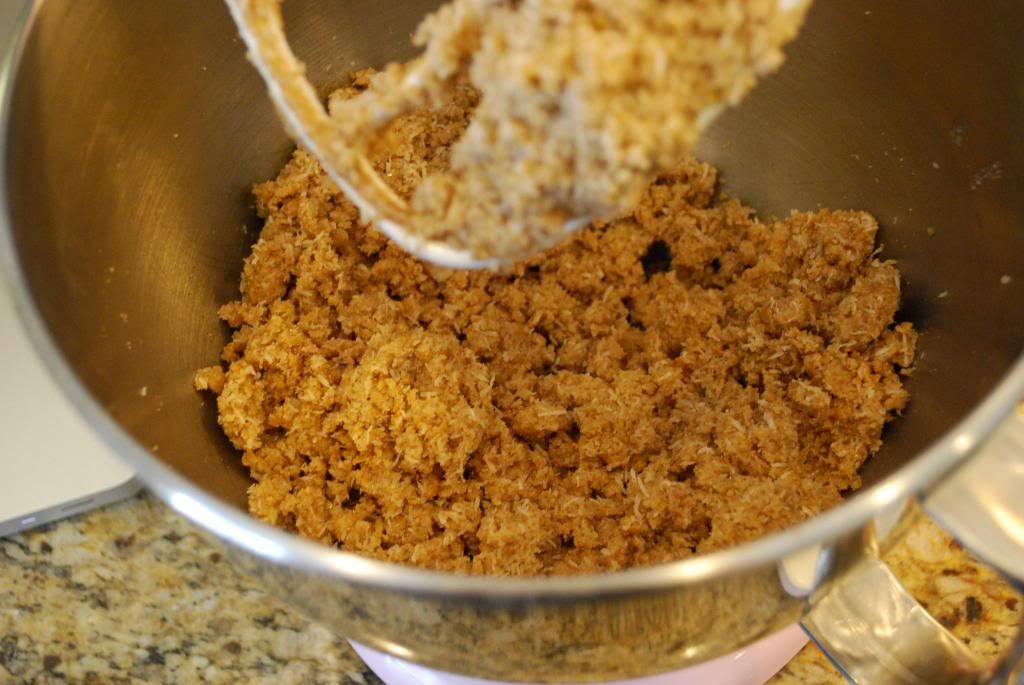 Stir in remaining ingredients and mix well.
Using a small scoop, drop scoops of dough onto a baking sheet.
I used an 1/8 cup scoop but a melon baller or small ice cream scoop would work well.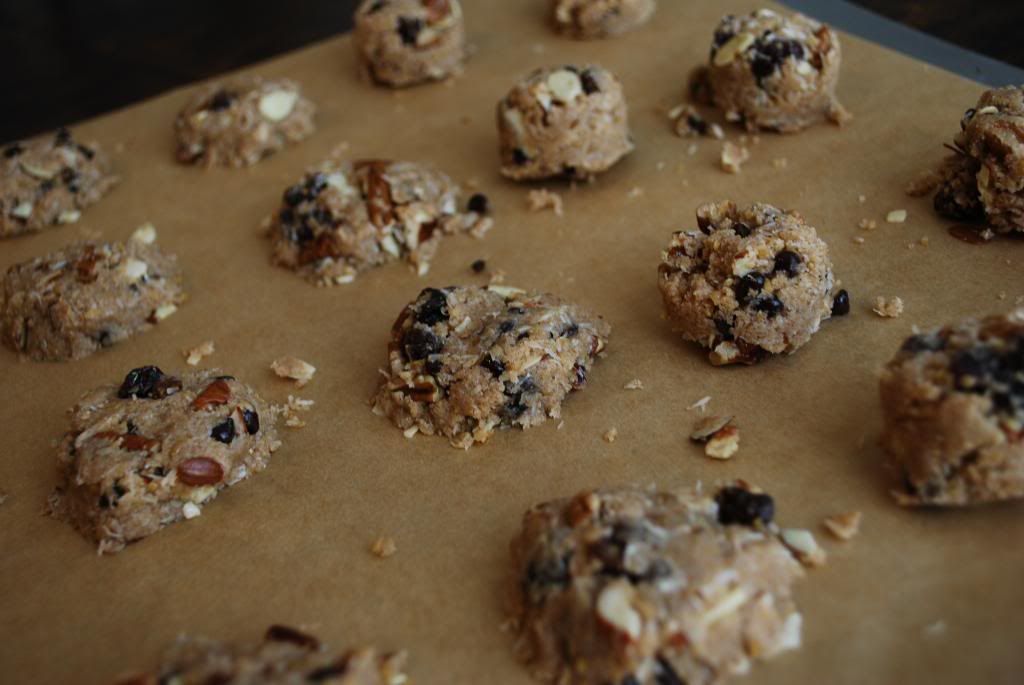 Press each scoop down carefully to flatten. Dough will be a little crumbly so if any nuts or toppings fall out, just press them back in.
Bake for 10-11 minutes then cool on a wire rack.
Then eat as many as you want and don't feel bad about it!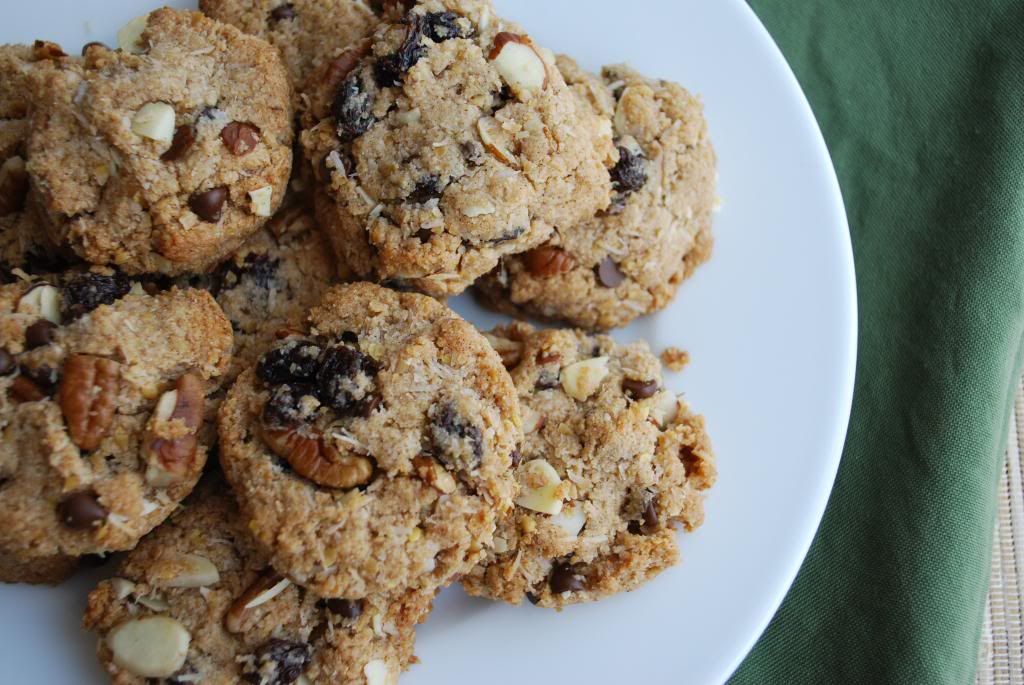 But seriously, go make these cookies. I promise you they will rock your world.