Since Andy's back from his work trip, I'm back to making regularly scheduled meals, especially dinner. When he's gone I definitely have my hands full solo parenting, but I get to slack on what constitutes dinner for me and the littles. They're perfectly happy with a random assortment of food from the fridge which makes things easy on me.
That's ok though. I'll trade a full dinner for a partner in parenting any day. Since daddy's back I've gotten to take a bath, nap and relax uninterrupted- you can't put a price on these things people!
This meal is actually a whole foods version of something my mom used to make growing up. Her version involved a can of cream of mushroom soup. I skipped the cream here and don't miss it at all. This baked goodness will make your kitchen smell amazing!
This is the perfect recipe to use if you've got lots of leftover mashed potatoes (think holiday dinners). If you don't have any made up, that's ok too, I've included directions for those below.
I also use coconut oil a couple times in this recipe and I want to clarify that I'm using expeller pressed coconut oil with no taste in this recipe. You can find this amazing stuff here. If you don't have it, I'd recommend using another fat of your choice, but definitely not raw coconut oil. While I love me some coconut, this is neither the time nor the place for that flavor.
Chicken Mushroom Bake
For mashed potatoes:
1 ½ pounds potatoes
1-1½ cup vegetable/chicken broth or cooking water
1 tbsp expeller pressed coconut oil
¾ tsp sea salt
1 tbsp + 1 tsp expeller pressed coconut oil, divided
3 chicken breasts or 6 thighs
1 cup onion, diced
1 ½ cups celery, thinly sliced
3 cups mushrooms, sliced
2 cloves garlic, minced
1 tsp parsley
½ tsp sea salt
½ cup white wine
½ cup vegetable or chicken broth
¼ cup water
1 tsp organic corn starch (or arrowroot)
Peel and chop potatoes, then boil until soft.
Drain potatoes and add salt, coconut oil and 1 cup of broth or water to a large mixing bowl.
Mix or mash until smooth adding more broth or water as needed.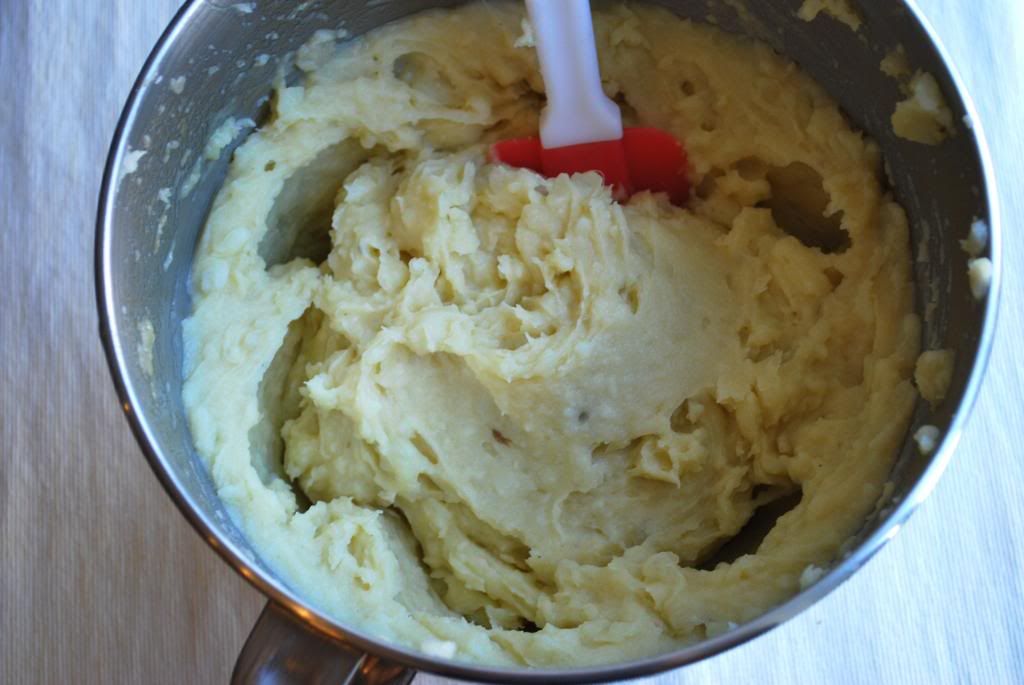 Set potatoes aside.
Preheat oven to 350.
Chop chicken breasts into 4-6 pieces each (or thighs into 2-4).
In a small bowl, combine cornstarch and water, set aside.
Heat a skillet to medium and add 1 tbsp coconut oil.
Sauté onions until they start to brown and add celery.
When celery has softened, add mushrooms and sauté for another minute.
Add garlic, wine, broth, parsley and sea salt.
Bring to a simmer and add the corn starch water and return to simmer, stirring constantly.
Pour veggies and sauce into a 9x13 pan.
In your skillet, add remaining teaspoon of coconut oil and chicken pieces.
Cook for about 4 minutes on each side, until just cooked though.
Add chicken to baking pan and spoon sauce and veggies over the top.
Cover with mashed potatoes and bake for 30 minutes.
Your chicken bake is done when the pan is bubbly.
Remove from oven and allow to sit for 10 minutes to cool.
Then watch as your family devours multiple helpings.
Seconds anyone???