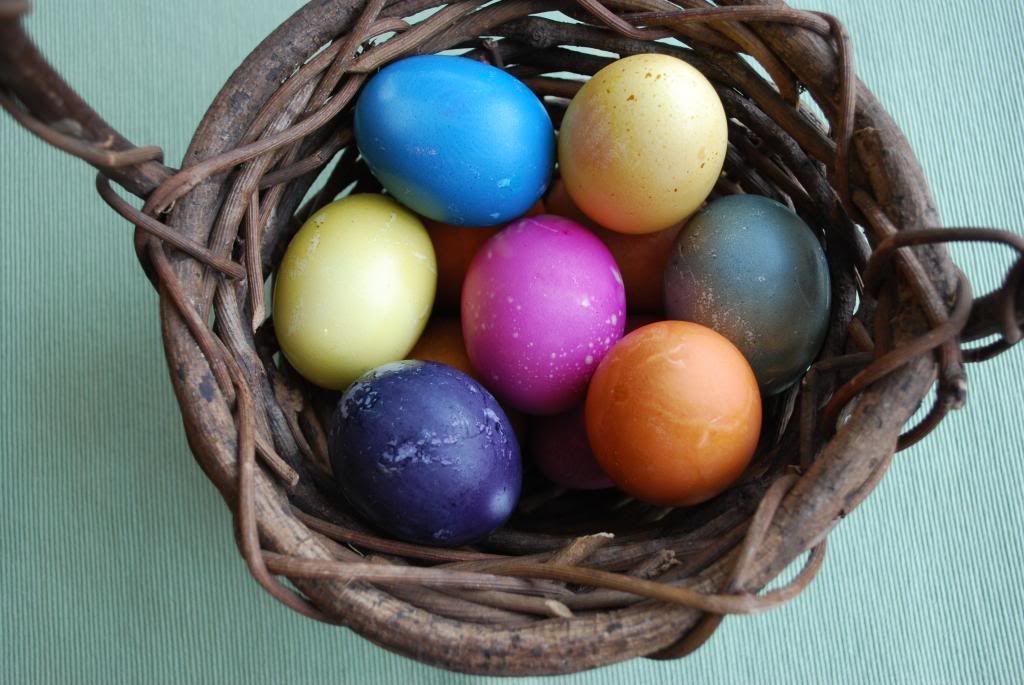 Have you noticed the massive amount of Easter stuff in the stores? We stopped at Target last weekend for a mattress pad (we've had one too many pee accidents on our new bed) and as we strolled the aisles, I was bombarded by the massive amount of Easter "stuff" for sale. Dishes, towels, clothes, giant decorative bunnies... sigh. And this wasn't even in the Easter aisles.
Luckily for me, the bedding was next to the Easter display. Aisle after aisle of plastic baskets, eggs, grass and cheap plastic toys. Oh and the candy. Chocolate bunnies and eggs and candy of all kinds, yippie! Kota was beside herself with all of the stuff we "needed." What, you mean the stuff that will be in the garbage next week?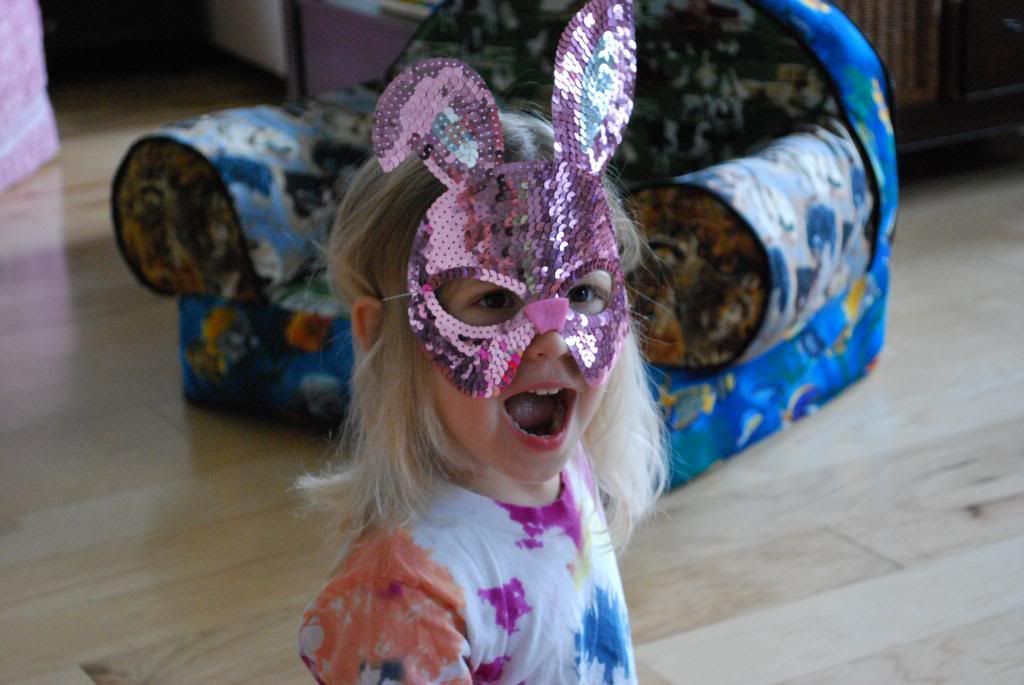 How is it that this holiday became about chocolate bunnies and plastic chickens pooping candy eggs (you've seen those right?).
Besides our food restrictions and standards, we try not to get caught up in the crazy marketing surrounding every single holiday . Despite what marketers would like me to believe, I really don't need more stuff. Especially toxic stuff.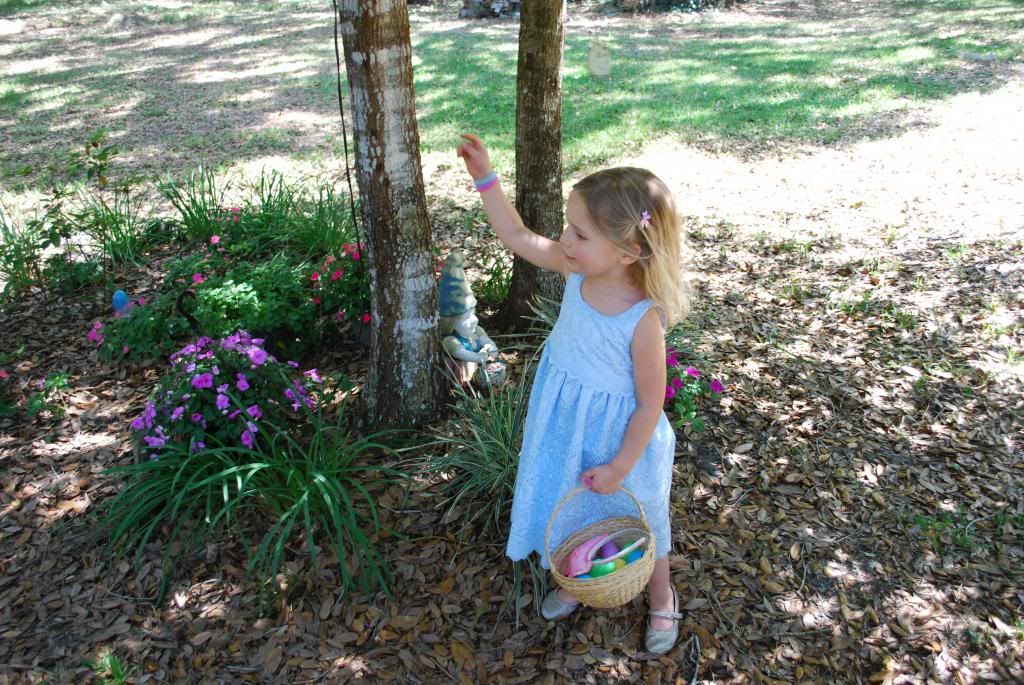 Don't get me wrong, I'm not sucking the fun out of Easter over here. Kota has been practicing her egg hunting skills and has already asked if the Easter bunny will be coming to our house. Indeed he will. He'll just be dropping off some simpler treats.
This year, our littles will have baskets filled with homemade goodies and a simple craft. No spending frenzy at the store, no cheep plastic toys, and no toxic junk food. So what makes up our Ester baskets?
No grass!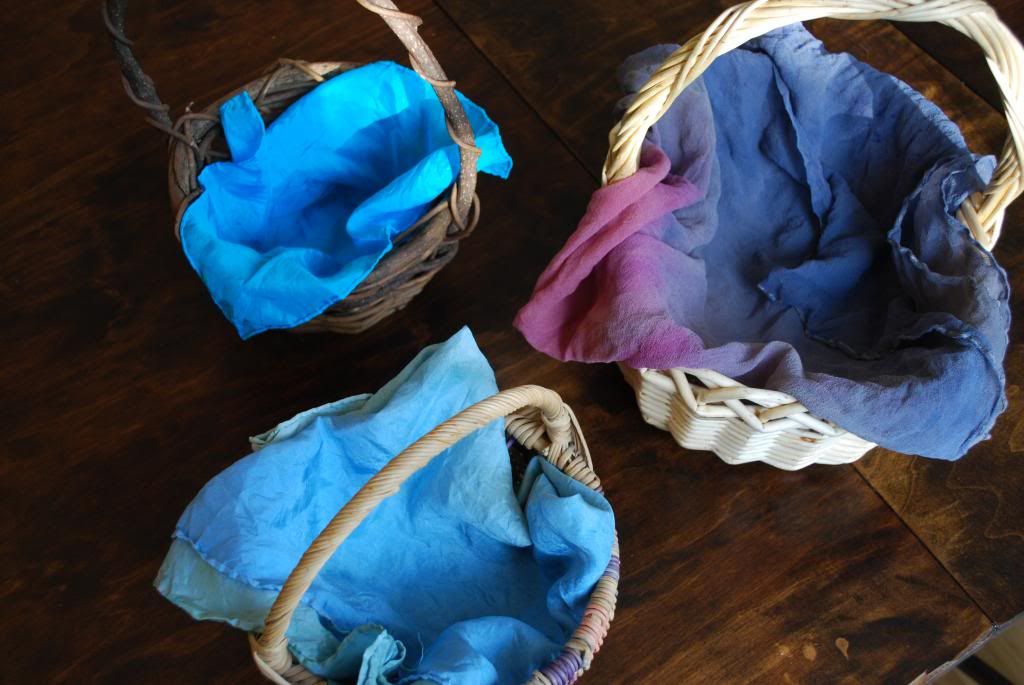 We'll be using some of the wooden and wicker baskets that the kids already play with. The Easter bunny likes to recycle right? We'll also be skipping the plastic or paper grass that has no redeeming value. Instead our little baskets will be lined with play silks.
The Treats
Like I said, the ridiculous chemical filled candy will not be entering this house. Instead, we'll be enjoying some homemade treats. First on my list will be a little breakfast treat (bonus: one less thing to cook in the morning!)- I'm thinking I'll make these tasty
little mini muffins
.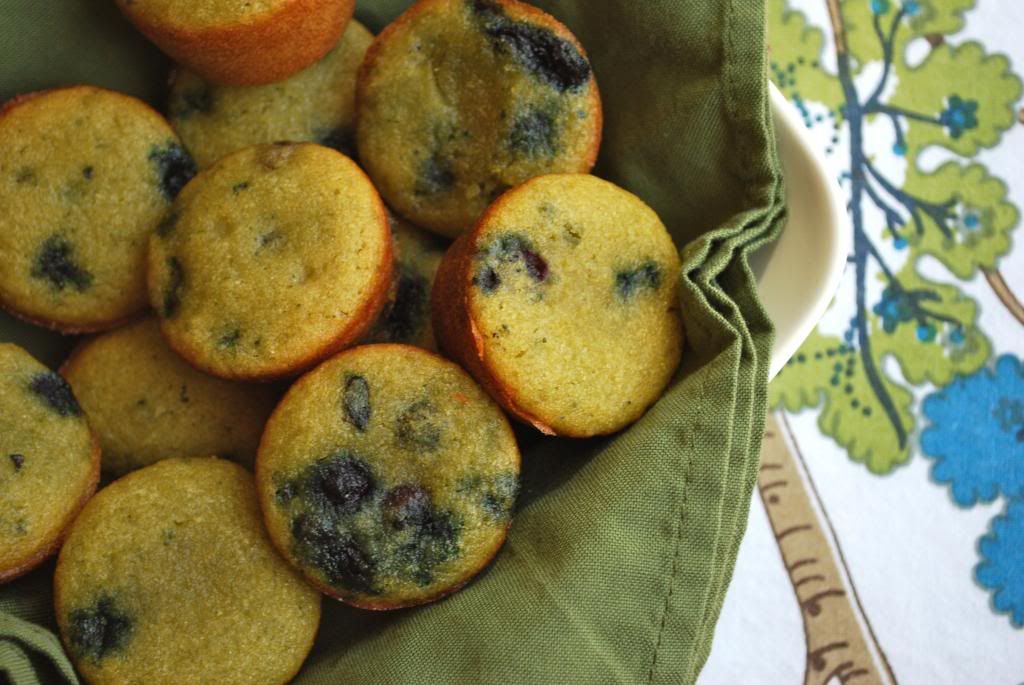 The kiddos will also be getting a raw treat-
these raw brownies
, which they love. They're simple to make and naturally sweetened with dates.
I've also dehydrated a batch of strawberries for their basket. Talk about a simple Easter basket addition. Slice and dehydrate!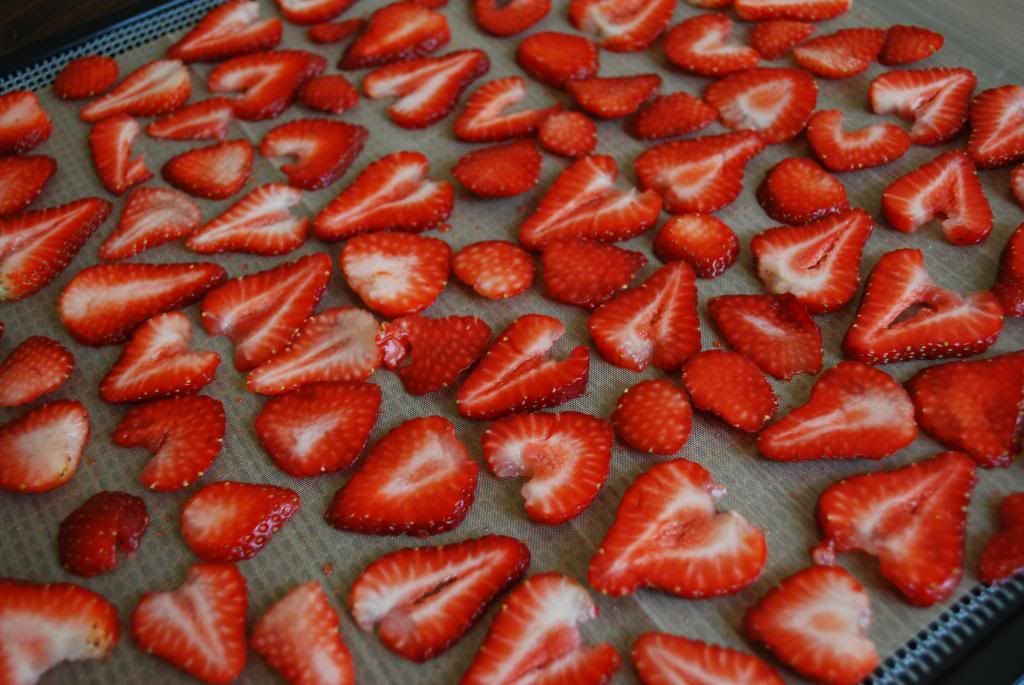 Finally, I'm planning to make some very special chocolate mini eggs. I'll be using my
dairy free truffle recipe
and rolling them into mini egg shapes instead of balls. This way my kids will get a fun chocolate treat without the sugar, dairy, soy and other additives that you'll find in the Easter aisles.
Getting Crafty
My kids definitely don't need more toys but we can always use more art and craft supplies. Kota was running low on beads so I bought her some wood and shell beads to string. These were under $5. I'm making a simple felt book for Aidric with truck shapes. The felt for is was under $2. This is the only money I've spent on their baskets, everything else we had on hand.
I'm happy that we're keeping it simple this year. We aren't contributing to landfill waste or filling our bodies with lots of toxins. Hopefully some of this is rubbing off on the kids too.