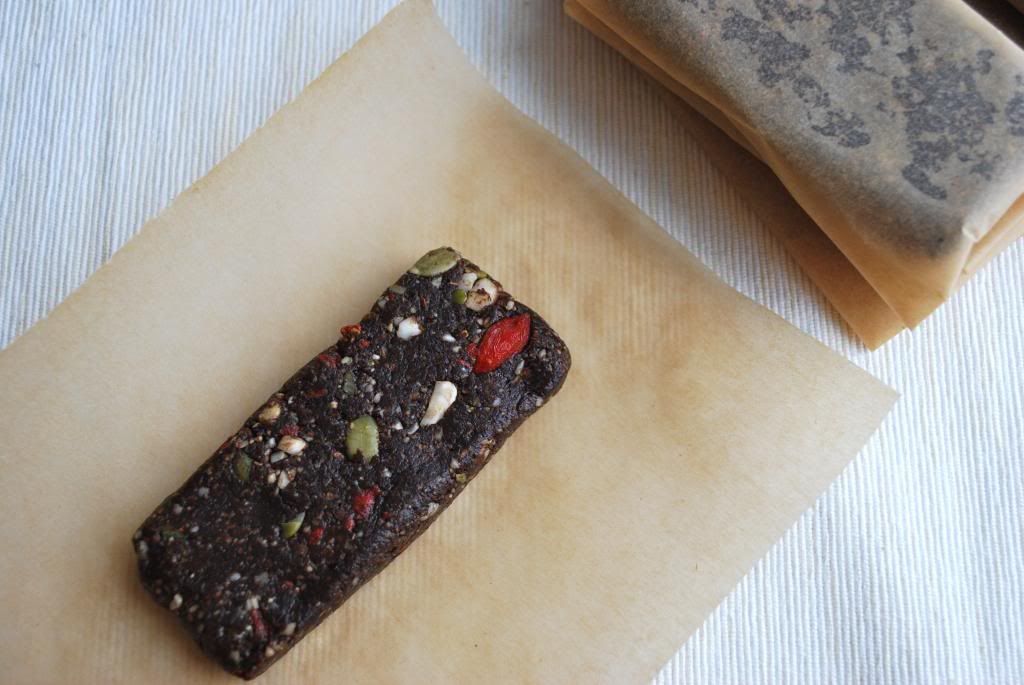 This weekend I brought home a new food processor. I've been living without one for a couple months now since my mini one broke. I've been trying to buy a new one for about a year but I can't seem to find one that works for me- I've even returned two. All I wanted was a simple processor that actually works- apparently, this is hard to come by these days. My mom has an amazing one that is about 20 years old and I drool over it every time I visit. They don't make them like that anymore!
Not having a food processor makes it pretty difficult to make the raw brownies and bars that my husband loves so much. I finally decided to try another one this weekend since we were visiting one of my favorite stores to drool in: Sur La Table. I could probably spend hours there! Since we were on a date, I didn't wander aimlessly through the store looking for things I absolutely "need." Instead I took home this bad boy.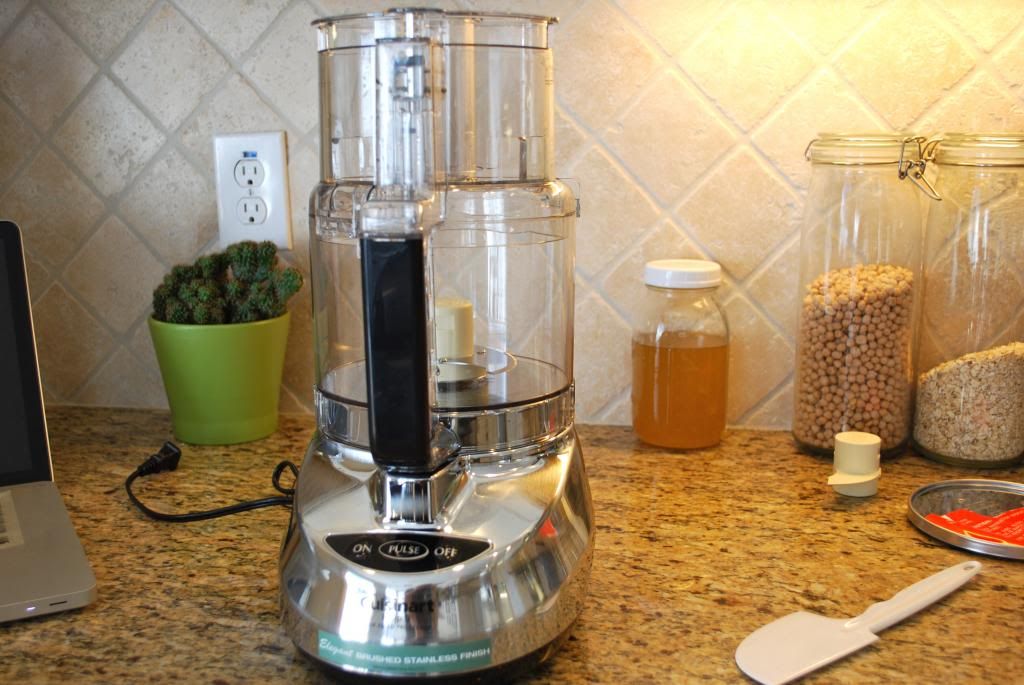 I was really hoping the third time's a charm since I'm pretty much over returning food processors. My husband was also hoping I was going to keep this one. He's leaving for a couple weeks for work and I needed a processor to make him lots of foods for his hotel room. Luckily, this one finally got my stamp of approval.
I decided to put the processor through its paces by making some yummy bars for Andy. Since he'll be living in a hotel room and eating most of his meals out, he's going to need some help in the nutrition department. These will be perfect to take along and supplement the junk he's going to be eating.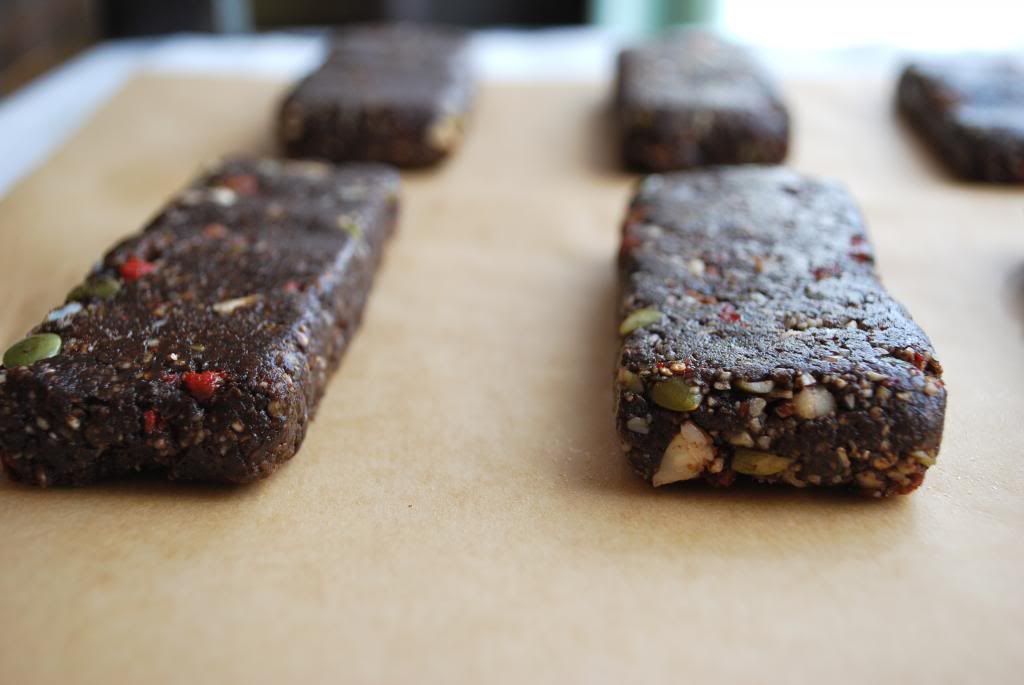 Raw Superfood Bars
¾ cup almonds, divided
½ cup cashews
1 cup dates, pitted
2 tbsp water
¼ cup cacao
1 tsp spirulina
¼ cup goji berries
2 tbsp pumpkin seeds
1 tbsp hemp hearts
Combine ½ cup almonds and cashews in food processor and process until nuts are finely chopped. Add the dates and water and process until mixture becomes a dough.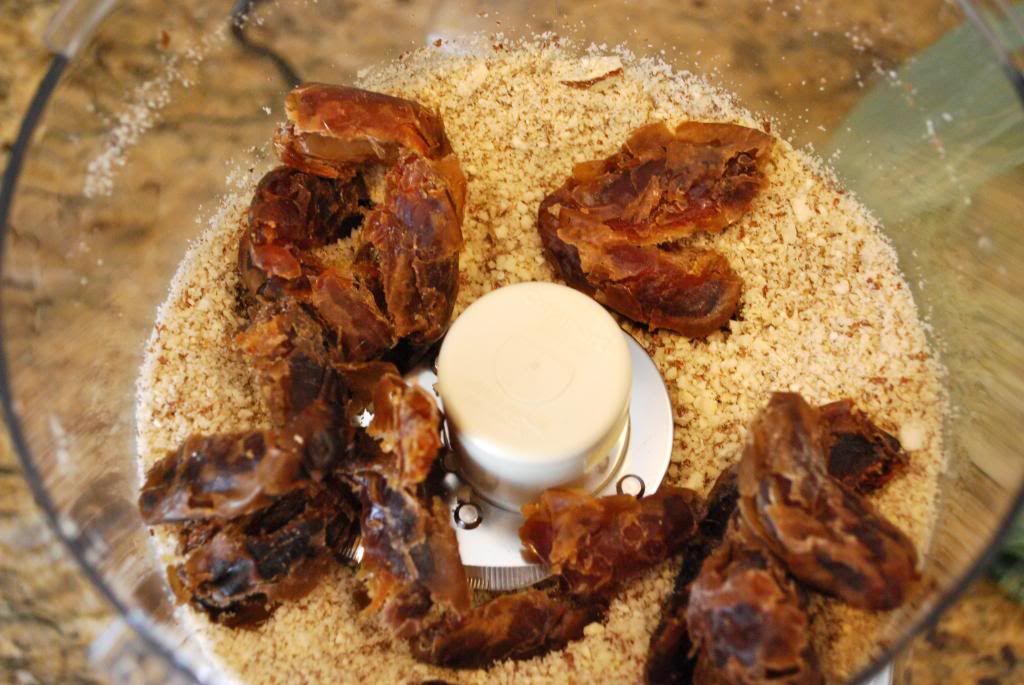 Add cacao and spirulina and process again.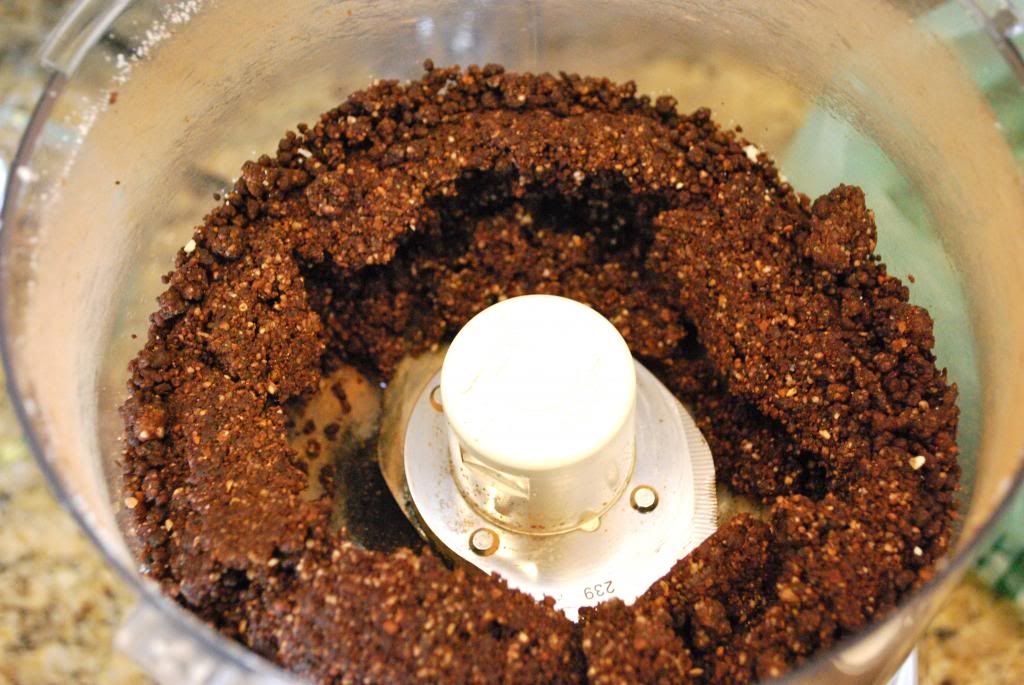 Add remaining almonds, goji berries, pumpkin seeds and hemp hearts and process for a couple seconds- just until combined.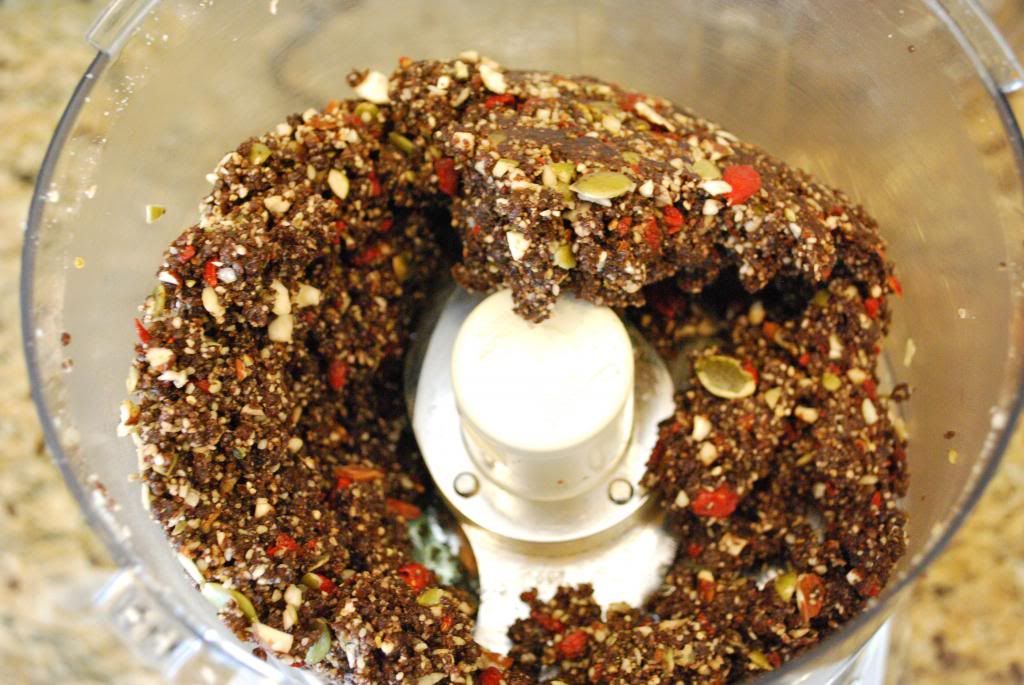 Remove dough from processor and form into a ball. Divide dough into 6 pieces and form into desired shape- bar, ball, etc.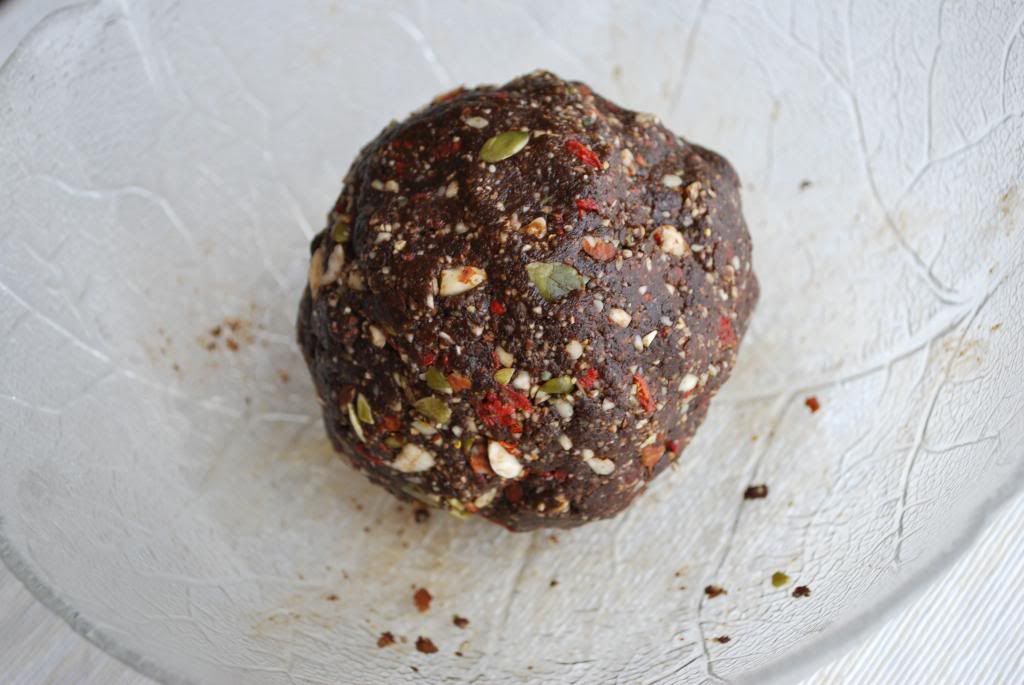 I made 8 medium bars with my dough.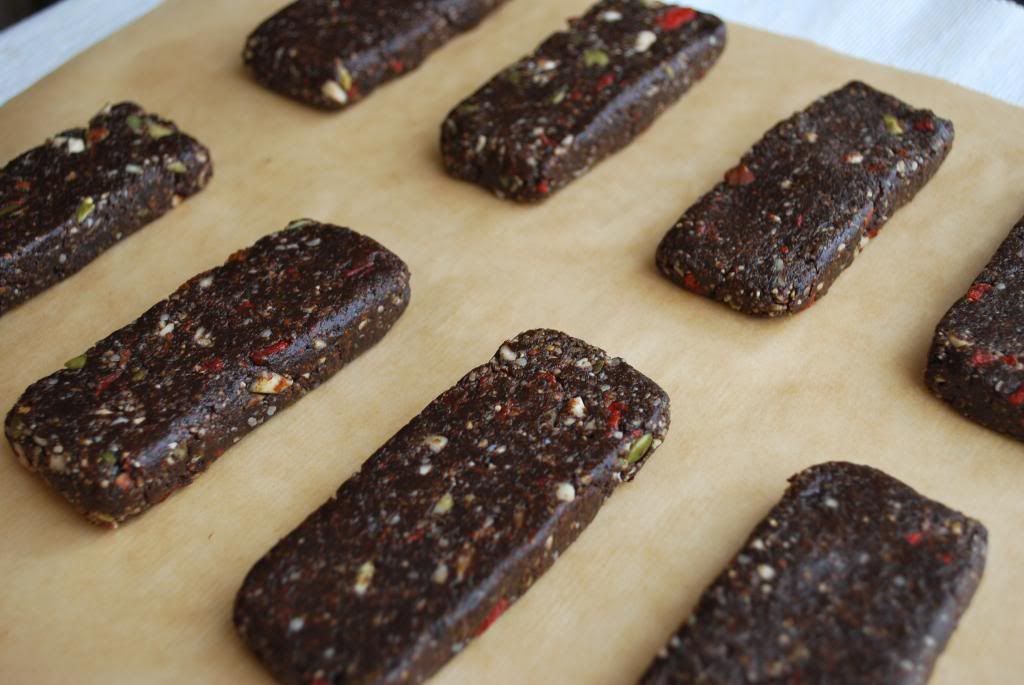 And there was no complaining from the husband. He did ask me to make a three weeks supply though!