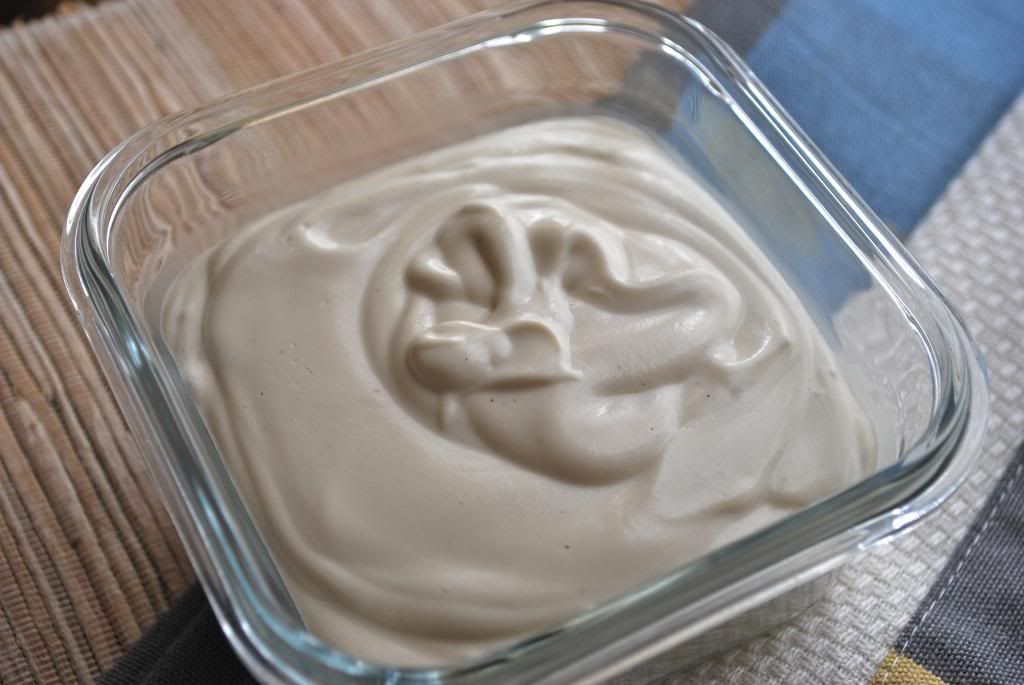 I used to be a huge fan of cream cheese before we kicked dairy out the door.

It's creamy, tangy and yummy on/in so many things. Even if you can eat dairy, the ingredients in the store bought stuff aren't great though:
Pasteurized Nonfat Milk, and Milkfat,

Whey Protein Concentrate

, Cheese Culture, Salt,

Whey

, Stabilizers (

Xanthan Gum

, and/or

Carob Bean Gum

, and/or

Guar Gum

).

Sorbic Acid

, as a preservative

Vitamin A Palmitate
All those ingedients add up to one thing- a super processed product with little of the nutrition it was meant to have. I can do much better with a dairy free version.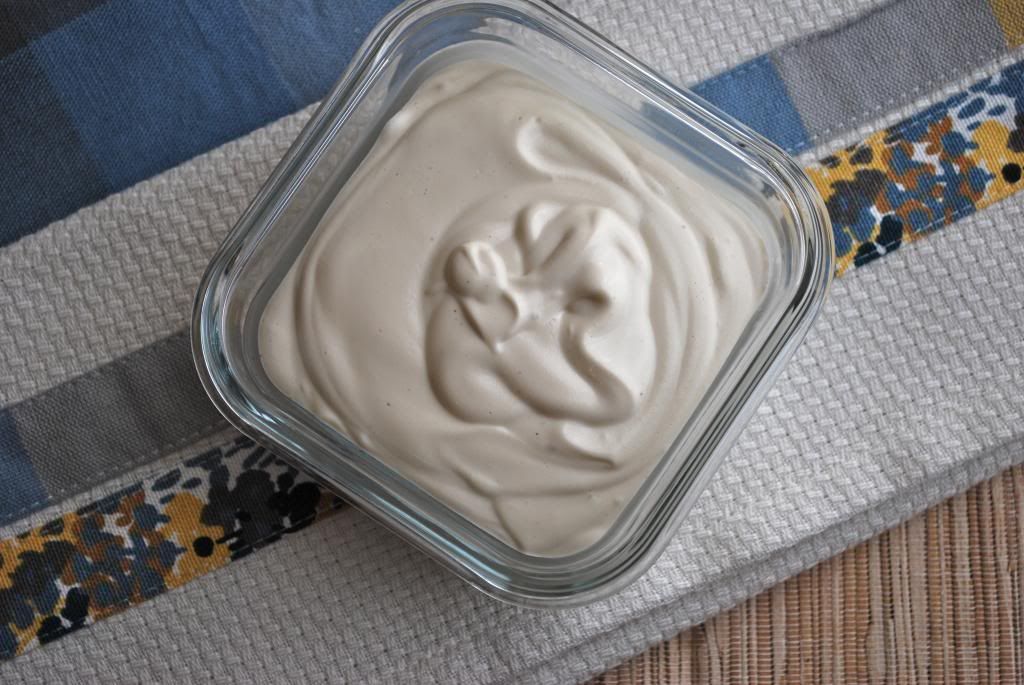 When we went dairy free I tried a ton of cream cheese recipes. It's such a versatile ingredient that I needed to find something to work in my recipes. Most of the dishes I make don't need anything like dairy, I purposely cook this way. But some things—enchiladas, casseroles, lasagna— just need something creamy and thick to goo things up. Plus, it doesn't hurt to spread this stuff on some veggies or bread and give it to the kids. It's one of Kota's favorite things.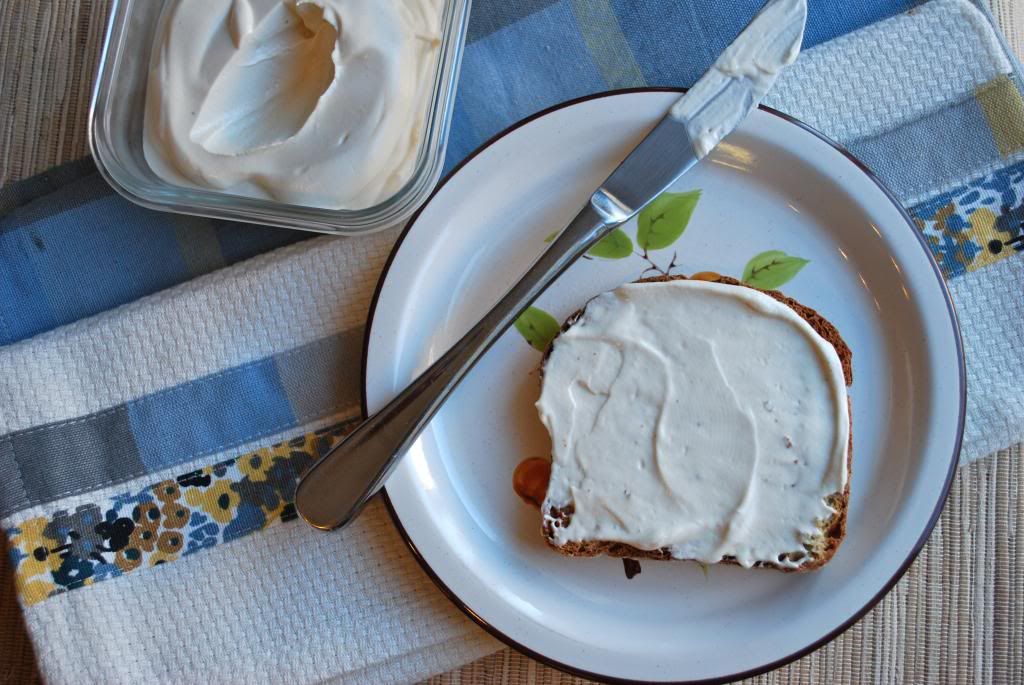 Dairy & Soy Free Cashew Cream Cheese
2 tbsp apple cider vinegar
Soak cashews in filtered water overnight, rinse and drain.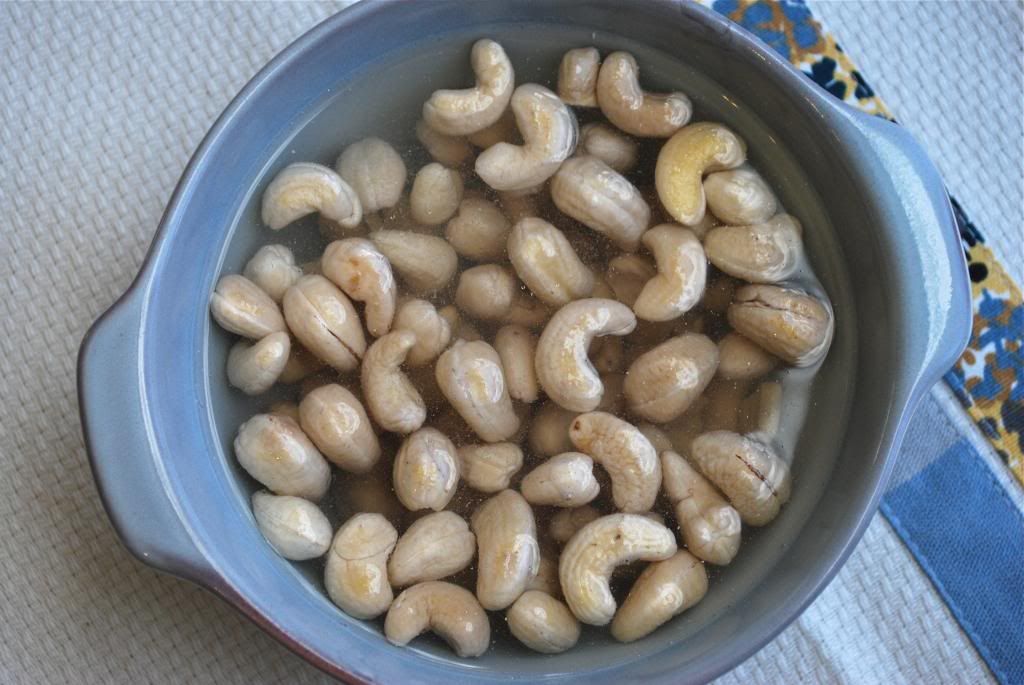 Combine all ingredients except for 1 tbsp water in blender.
Run blender on high, adding the last tbsp. of water if needed.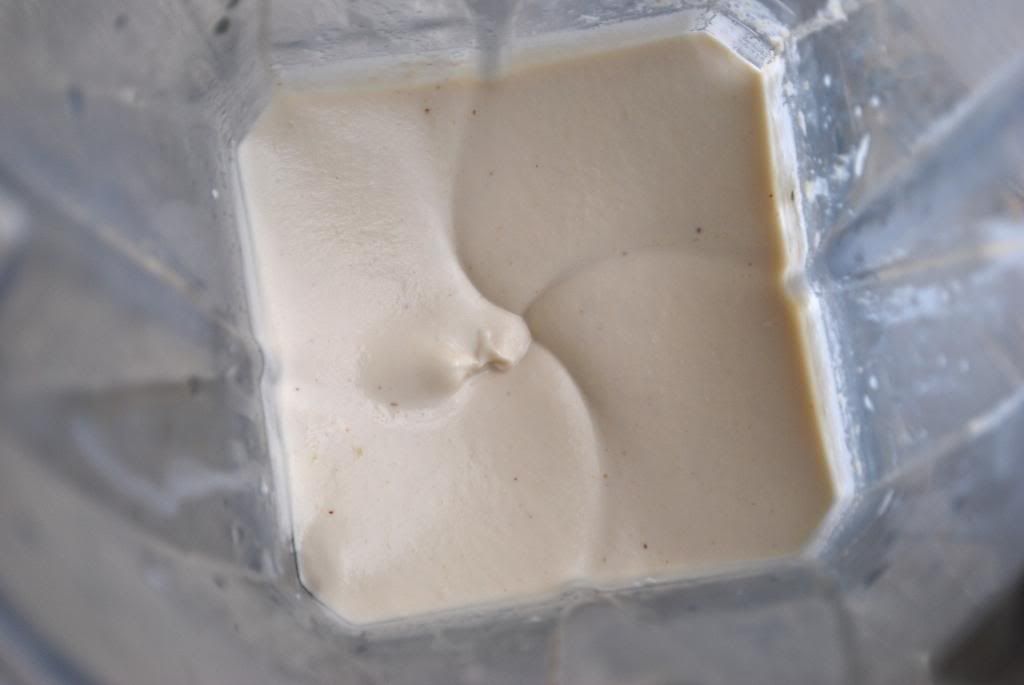 When mixture is completely smooth (1-2 minutes), scrape out blender and chill for 2 hours before serving. The "cheese" will thicken up and hold it's shape nicely.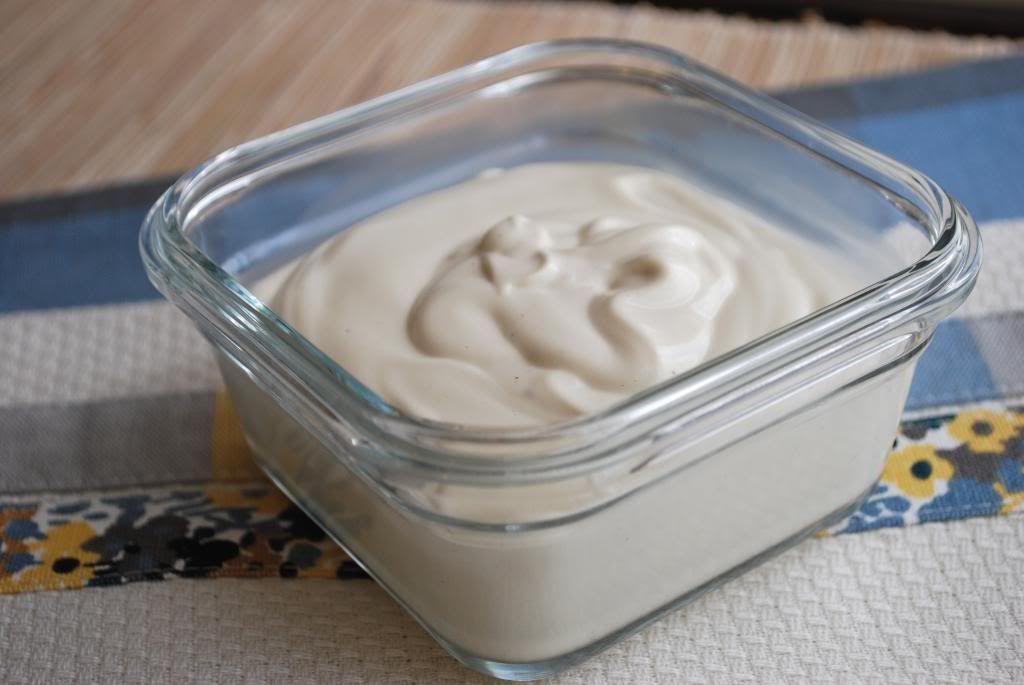 I spread this on some whole grain GF bread for a super quick snack for the kiddos this afternoon.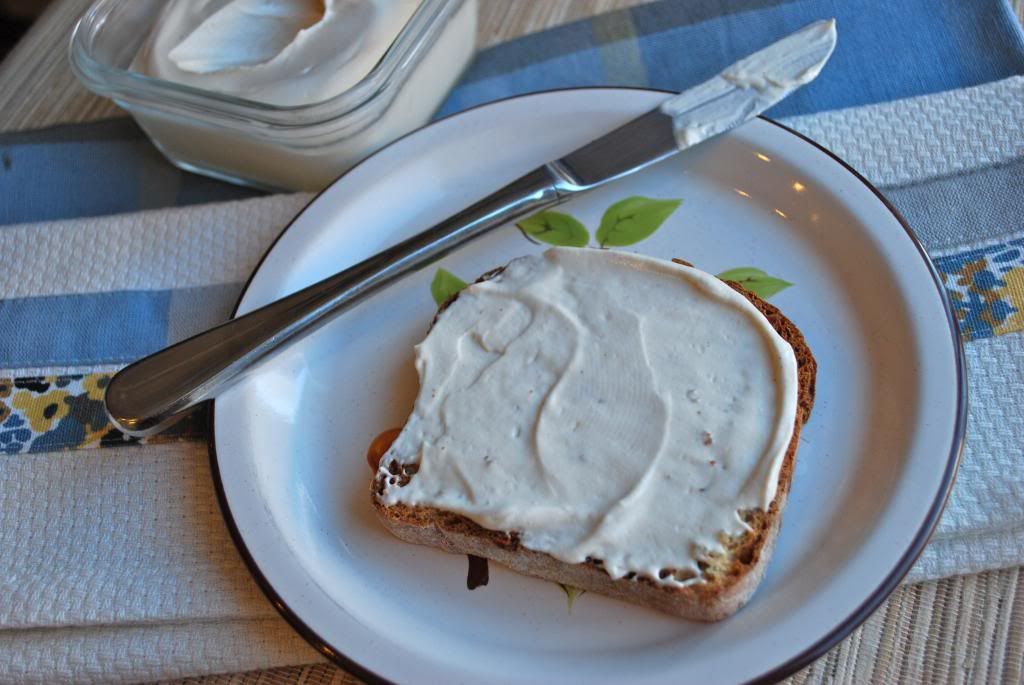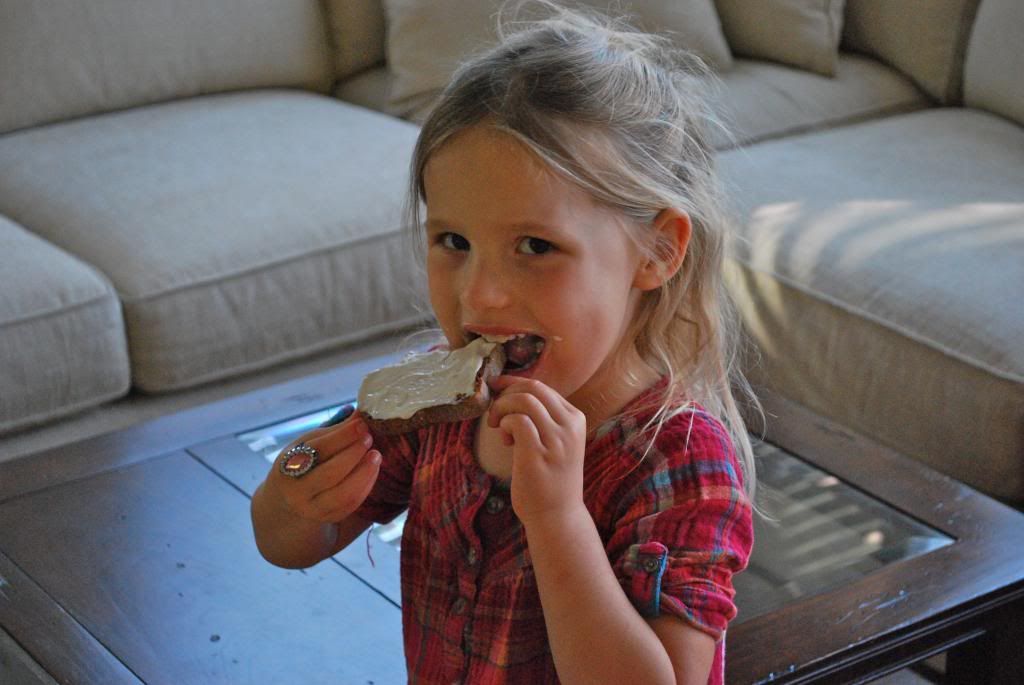 I had two very happy, very gooey kiddos.