Real talk: I forgot that the average grocery store is basically a zombie land of processed food. It's shocking really. You see, I've been eating real food long enough that I've forgotten how truly crappy the grocery store options are. I do most of my shopping directly from local farmers, through co-ops, online or at health food stores. Apparently I'm well sheltered from the terrible options facing people in the regular grocery stores.
I was knocked back into reality last week when I needed to shop for my groceries at the local chain during of mini-vacation. Don't get me wrong, there are plenty of unhealthy options at the health food store— it's just that they aren't nearly as bad.
As a strolled leisurely through the grocery store (ie manically chased the kids) searching for simple ingredients, I was dumbfounded by how often I found high fructose corn syrup (HFCS) on the list of ingredients.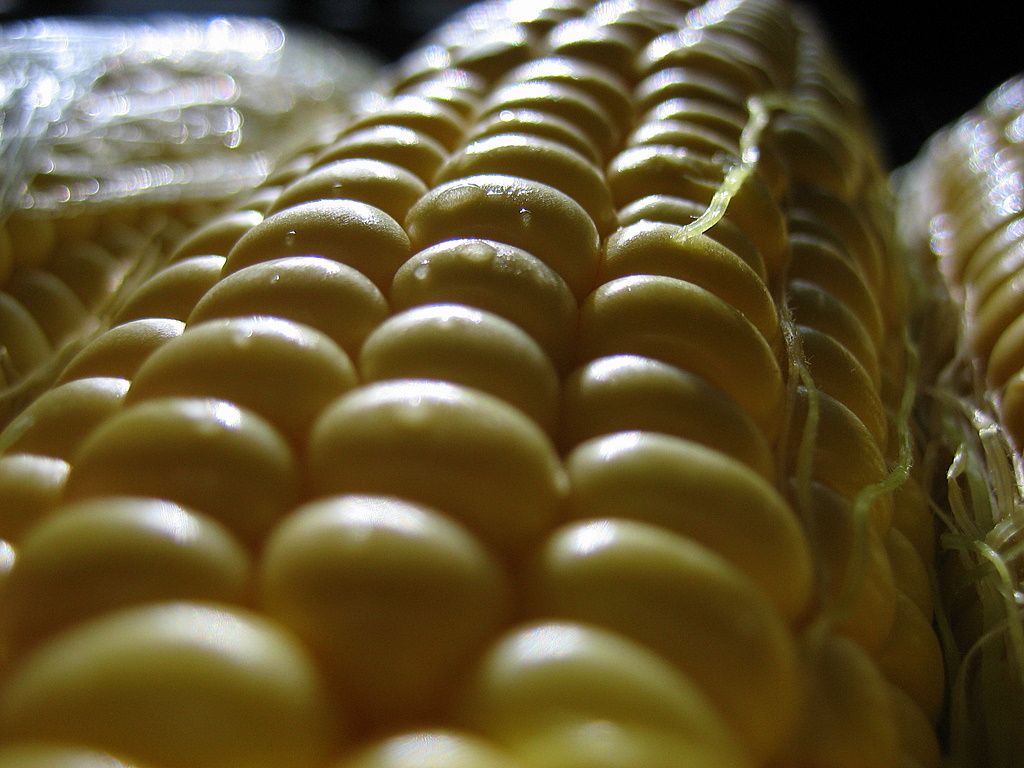 I wasn't shopping for cookies and cereal here. I was looking for bread, tortillas, lunch meat, sausage, mayo, jam and dill pickles (among other things). As I read label after label I just couldn't believe that manufacturers where getting away with putting that much HFCS in our food. The dill pickles really got me.
I didn't even think to check the label of dill pickles sold in the refrigerated section.
I got home and was making chicken salad when I caught that one.
That was kind of the last straw for me.
Why do I have a problem with HFCS? Well, it's highly processed and has no nutritional value. Plus, it's almost guaranteed to be made from GMO corn. HFCS is made from cornstarch that has had its glucose converted to fructose using enzymes.
Our bodies are supposed to process certain levels of fructose- like those found in their whole food form- apples, bananas, etc. Our bodies were not designed to process irregular quantities of fructose which would occur from eating any number of these processed products.
HFCS is so popular because it is cheaper that sugar due to subsidies. And it's not just the high fructose version that is everywhere, so is regular old corn syrup. According to Wikipedia, corn syrup is used to "soften texture, add volume, prevent crystallization of sugar, and enhance flavor." Basically it's a cheap filler devoid of any nutritional value.
So what can you do it avoid the terrible corn syrup? No matter where you normally shop or what you normally buy read your labels! Corn syrup can clearly be in any packaged foods so watch for it. You can also choose to shop in a local health food store, many will have food standards that prohibit them for selling these products— which will make reading those labels that much easier!