Wanna know my kids favorite veggie? Although it's a close call, the cucumber wins grand prize. My kids can gnaw down a cucumber faster than you can say "where'd my cucumber go?"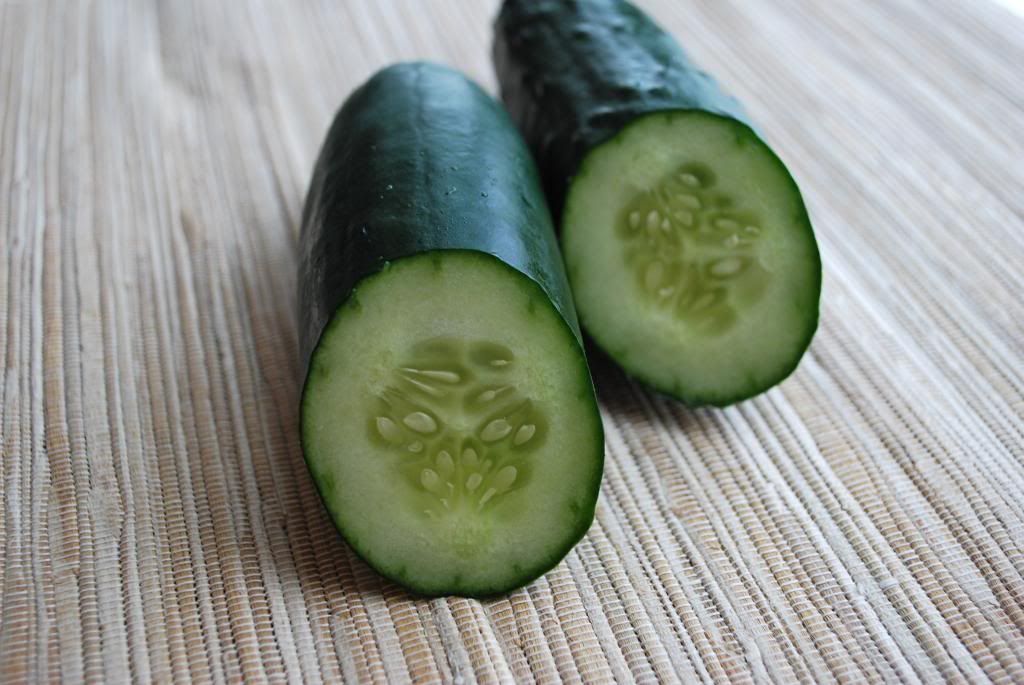 They argue over who gets the biggest piece, swipe it off the counter when I'm not looking and even eat the skin if I slice it off. I can't really complain about them eating too many cucumbers though. I just have to make sure I stock up with enough each week.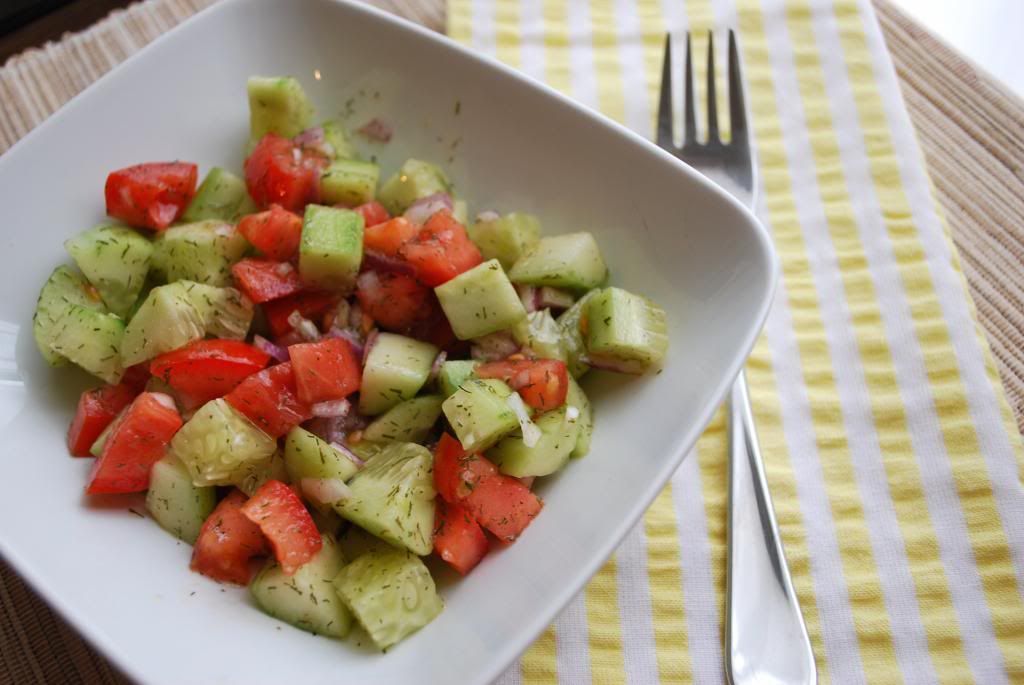 Very rarely, they'll leave me some cucumber to eat. Lucky me! I love cucumber too. Then I get to do something fun with it, like make a yummy salad.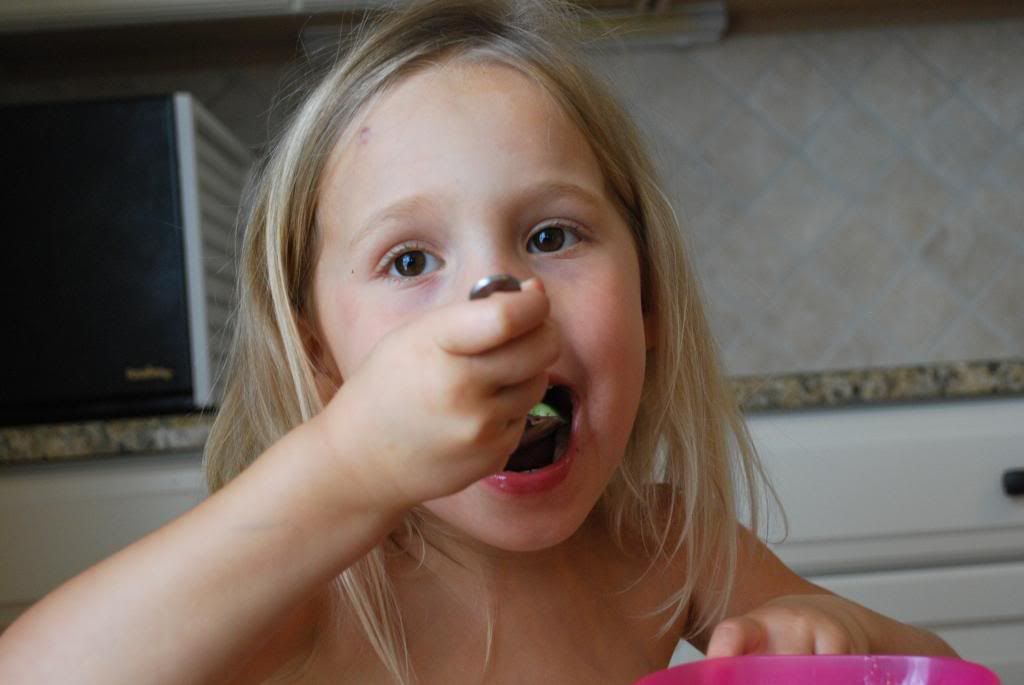 Simple was the name of the game today with this salad. There's only a couple ingredients and a simple sauce but the taste is amazing. I love dill and this salad gets better with time. I guess I shouldn't really be surprised but Dakota was a huge fan of this salad too. She was picking pieces out while I was trying to take pictures! Sometimes I don't want to wait for my food either!
Cucumber Dill Salad
1 large cucumber, peeled and cut into 1/3 in cubes
2 roma tomatoes, cubed
¼ cup diced red onion
1 tbsp olive oil
1 ½ tsp apple cider vinegar
1 tsp dill
¼ tsp sea salt
Combine all ingredients in a medium bowl and stir to coat.
Allow to sit at room temperature for ½ hour or in the fridge for at least an hour and serve.