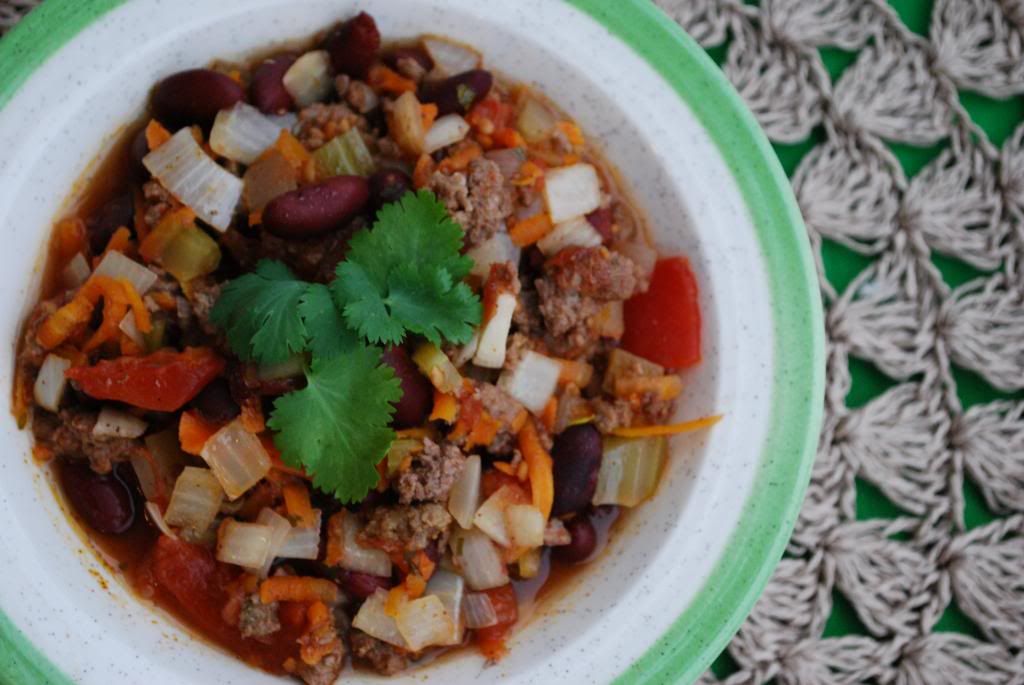 Did you happen to make a resolution to budget more? Eat out less? Save money? Eat better? You can accomplish all of these things by preparing more meals at home.
Easier said than done right? Well it does't have to be. Today over at
MAK you can read my post
on all the benefits of cooking more meals at home. I've also got plenty of ideas for making this resolution a reality.
I'm also sharing a super easy meal that is perfect for your busiest days:
Slow cooker chili
. If you want to maximize the easy factor here, keep frozen beans and frozen cooked ground beef on hand and you can throw this meal into the slow cooker in under 5 minutes. Oh, and my chili is full of nourishing veggies too!
Easy-peasy so check it out!