If you're headed to a party this time of year, you're sure to be faced with a gorgeous spread of processed food. As good as it may look, I've realized it just doesn't taste good when you're used to real food. It's also sure to wreak havoc on your system if you aren't used to eating it.
For me, it's just not worth it to eat junk. Instead I like to bring something I'll want to eat and everyone else will too.
It's also good for me, but I usually keep this info on the down-low unless said partygoers are super cool like me and like real food.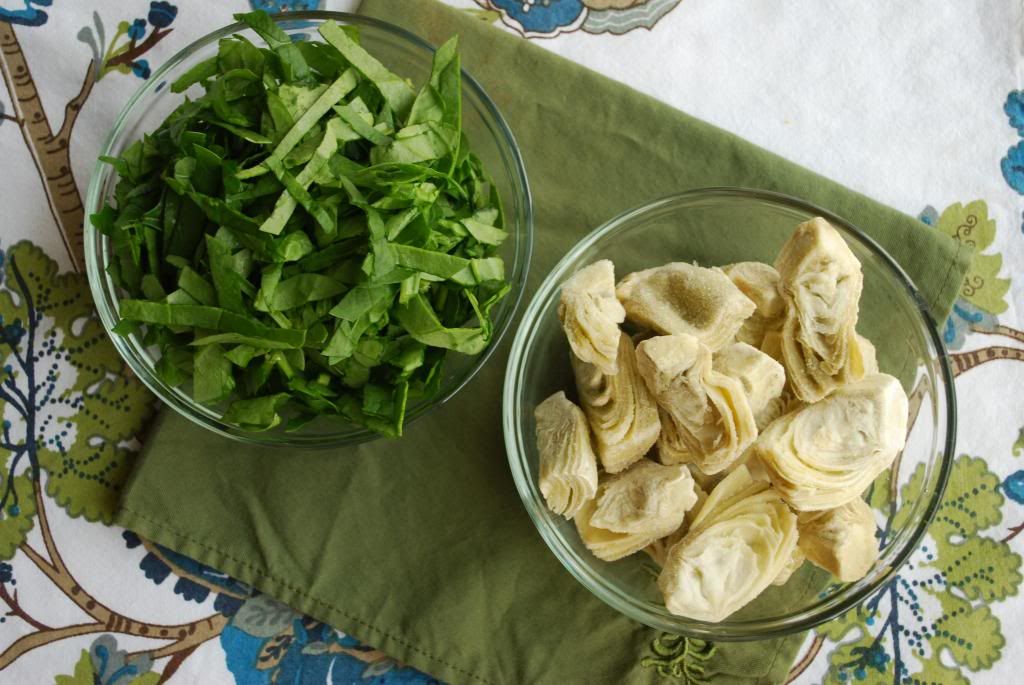 If you've ever made traditional artichoke dip, you probably know that it's usually made with things like cream cheese, sour cream or butter. Hello dairy fest! That's just not going to work for this family. But I knew there had to be a way to make it magical without the dairy.
A little trial and error and I had it- a creamy tangy dip that will make you want more! We'll be bringing this to a couple get-togethers in the next few weeks for everyone to enjoy!
Dairy Free Spinach Artichoke Dip
1 cup spinach, thinly sliced
2 cups frozen artichoke hearts, thawed
1 cup cashews, soaked and rinsed
1 tbsp apple cider vinegar
Preheat oven to 350 degrees.
After your artichokes have thawed, chop into bite sized pieces.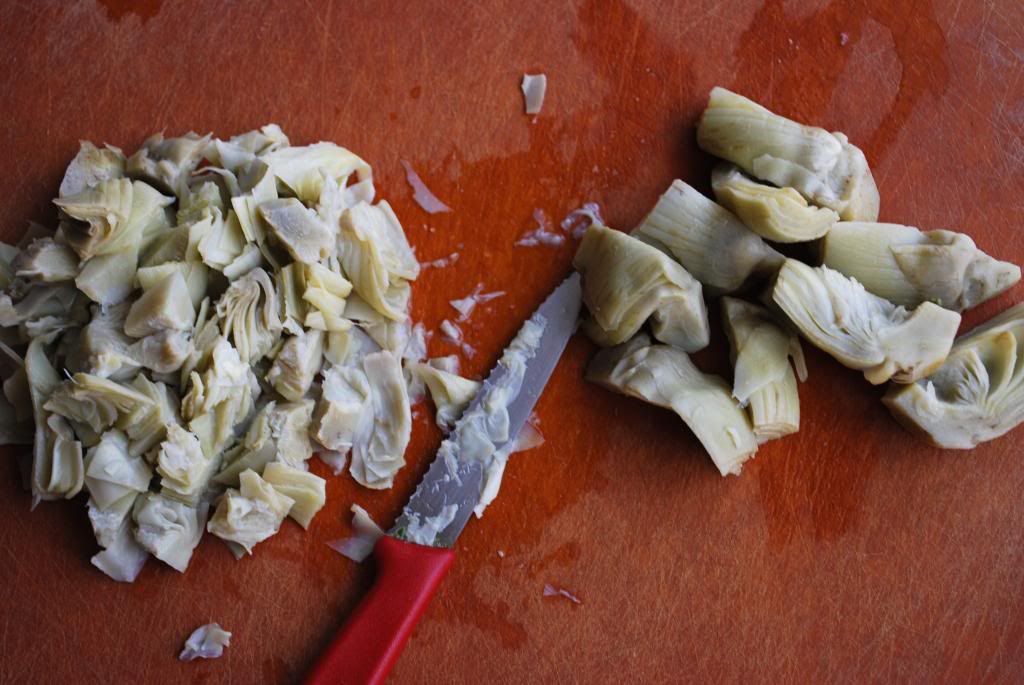 Combine all ingredients except spinach and artichokes in blender.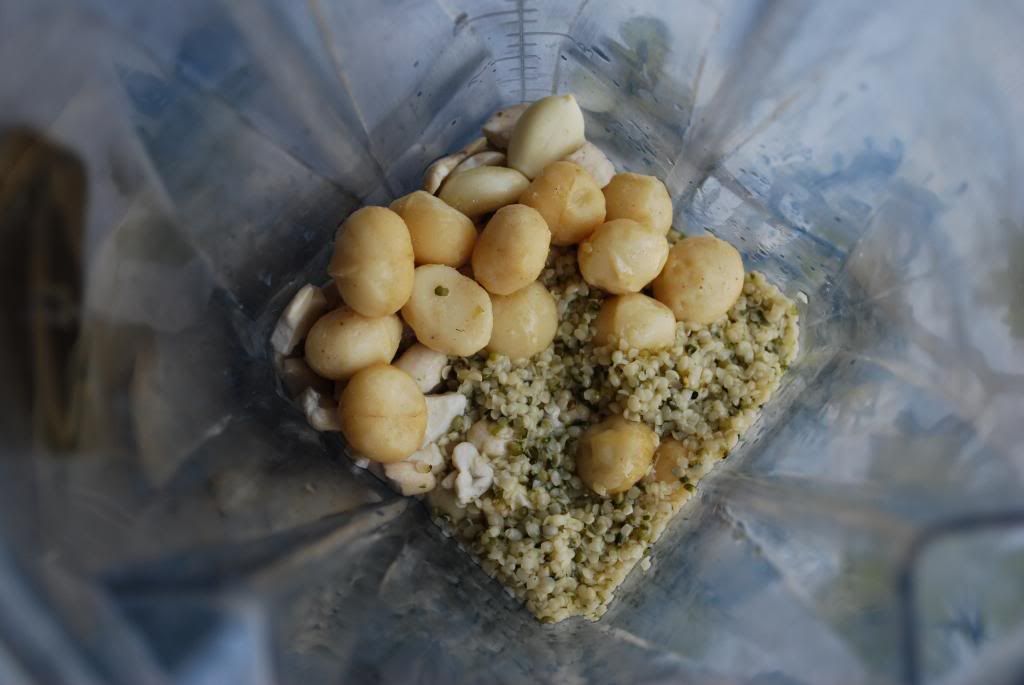 Blend on high until smooth. Add extra water a tablespoon at a time if necessary.
Pour mixture into a large bowl and add spinach and artichokes.
Mix spinach and artichokes into the sauce until everything is thoroughly coated.
Pour mixture into a baking dish and smooth top.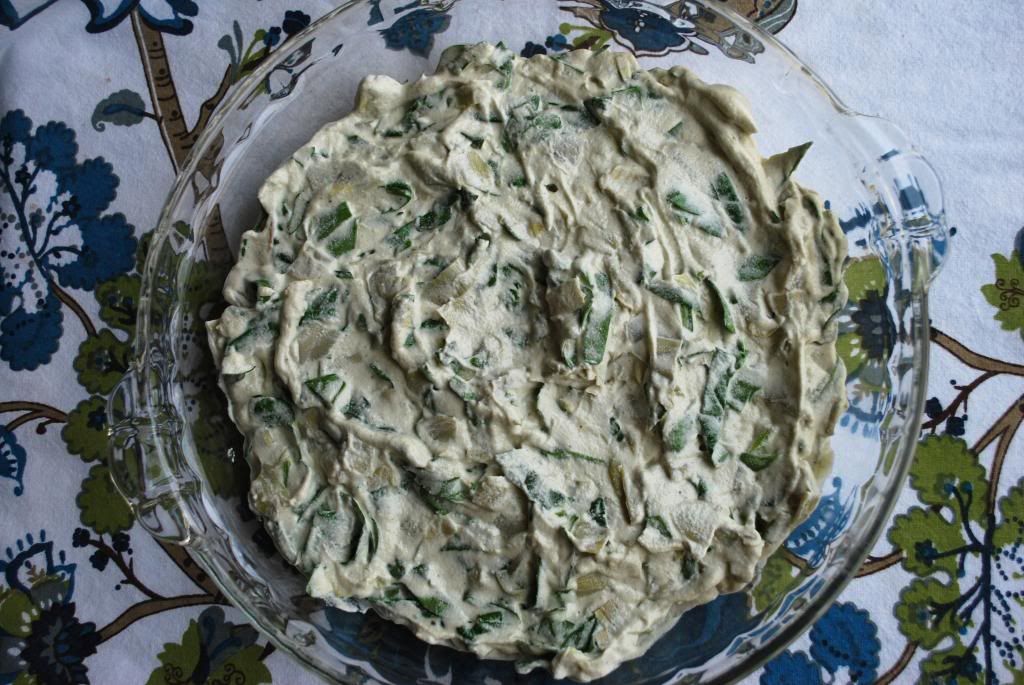 Bake for 15-20 minutes until hot though center.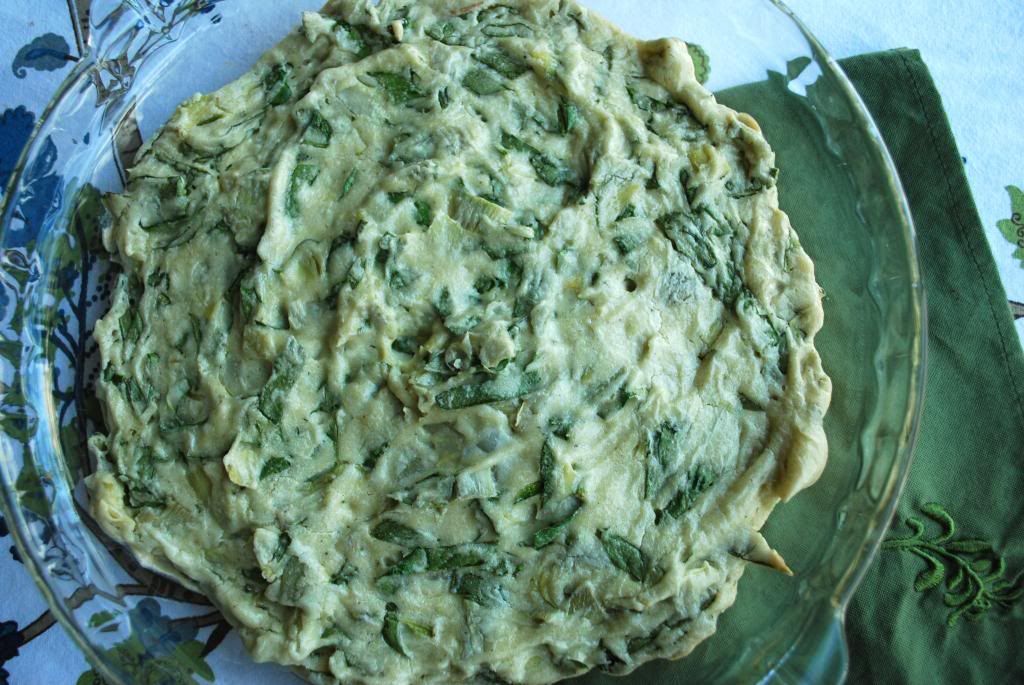 Serve with veggies or crackers and enjoy!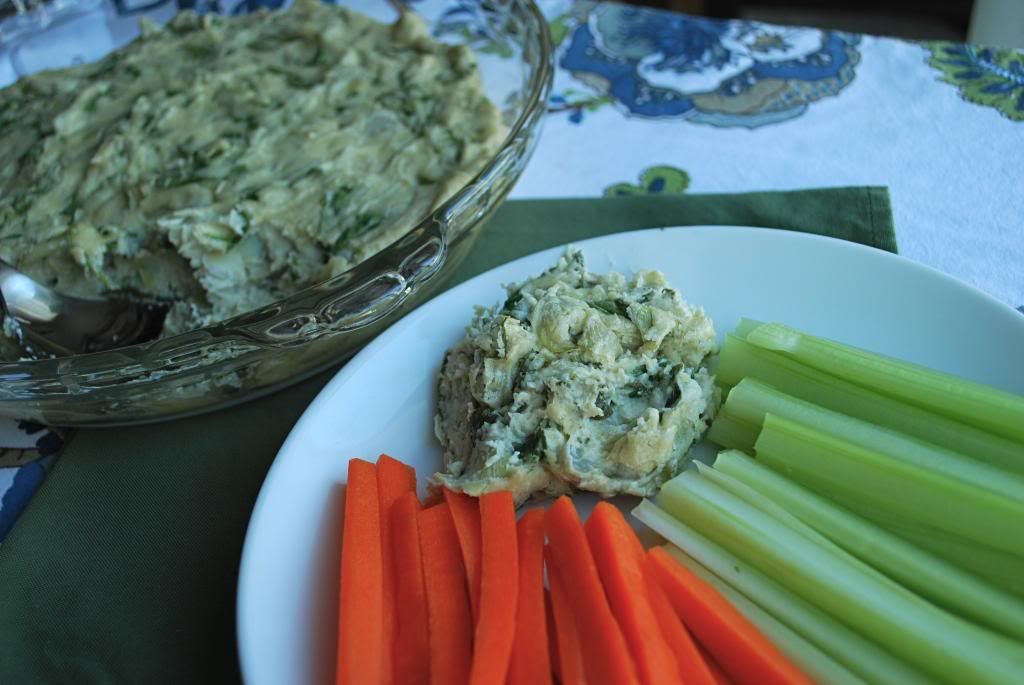 In case you're wondering, it was a hit with the kids too!