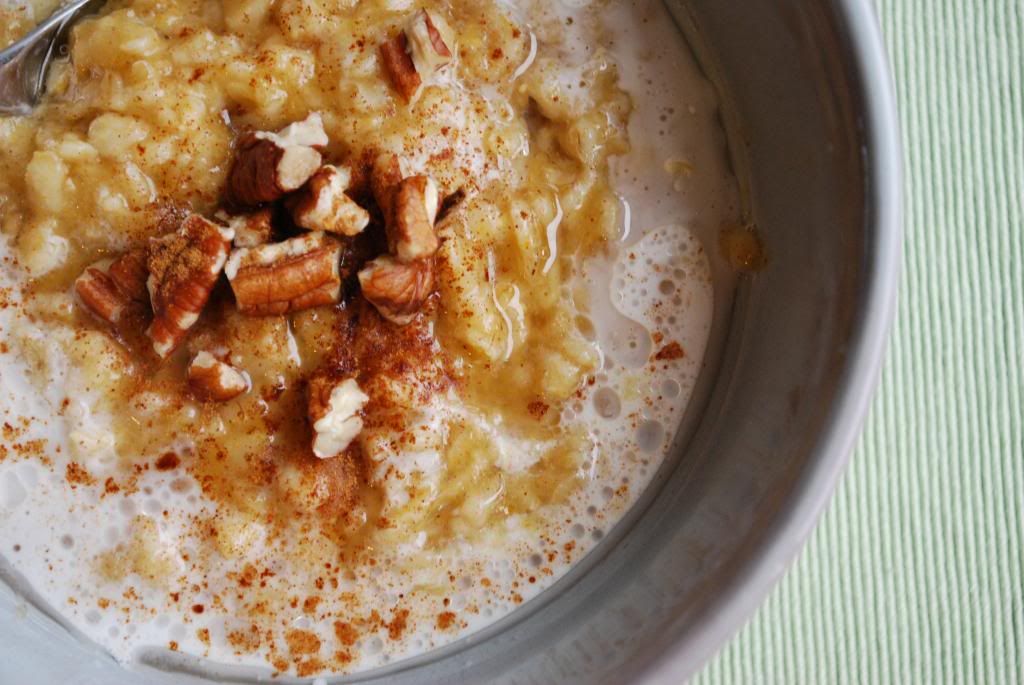 I post a lot of oats in my meal plans so it is high time I get a recipe on the blog for some. Dakota especially loves oats and asks for them almost every morning. I love that they are super quick, so they are my go-to breakfast for the two mornings that the kids go to preschool.
I'm posting this recipe today because I've got
another post
over at Modern Alternative Kitchen running today on soaking, sprouting and phytic acid. Phytic acid is some pretty exciting stuff. If you're not familiar, it's in grains, beans, seeds and nuts. And unfortunately for us, it can wreak havoc on the absorption of minerals in our digestive system.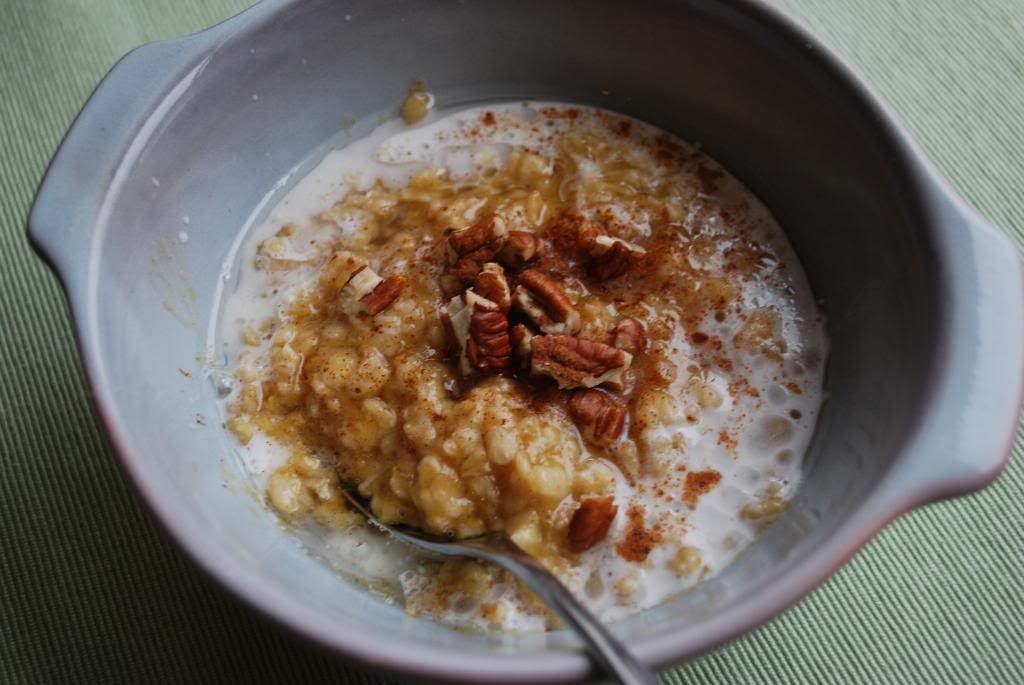 I could tell you all about it but I'd love it if you clicked on over to
MAK
and check out the post instead. That way I don't have to repeat myself (I do enough of that with the kiddos).
In case you were wondering, oats happen to have a good amount of phytic acid. They also have very little phytase, the enzyme that breaks down phytic acid. This means you're going to want to give oats a good long soak with something acidic (I use apple cider vinegar) in a warm spot to reduce it as much as possible.
I soak these overnight and they are so easy to make in the morning. The pumpkin flavor is amazing this time of year! I also add some yummy fats in the form of coconut oil, cashew milk and pecans to keep the kids going all morning.
Soaked Pumpkin Pie Oatmeal
2 cups filtered water
1 tsp apple cider vinegar
1/2 tsp pumpkin pie spice
2-3 tbsp extra virgin coconut oil
1/4 cup cashew milk
drizzle of honey or maple syrup
dash cinnamon
1/8 cup chopped pecans
Soak oats overnight in water and vinegar.
In the morning, heat oats and water and bring to a boil. Reduce heat and simmer for 5-10 minutes.
Remove from heat and add pumpkin and pumpkin pie spice.
Stir well until pumpkin lumps are gone.
Add coconut oil to each bowl.
Scoop oats into each bowl.
Mix with coconut oil to melt.
Top with cashew milk, honey, cinnamon and pecans. Enjoy your bowl of pumpkin-y goodness!
This post is shared at
Whole Foods Wednesday
,
Real Food Wednesday
,
Gluten Free Wednesday
,
Fresh Foods Link Up
and
Frugal Days, Sustainable Ways
.