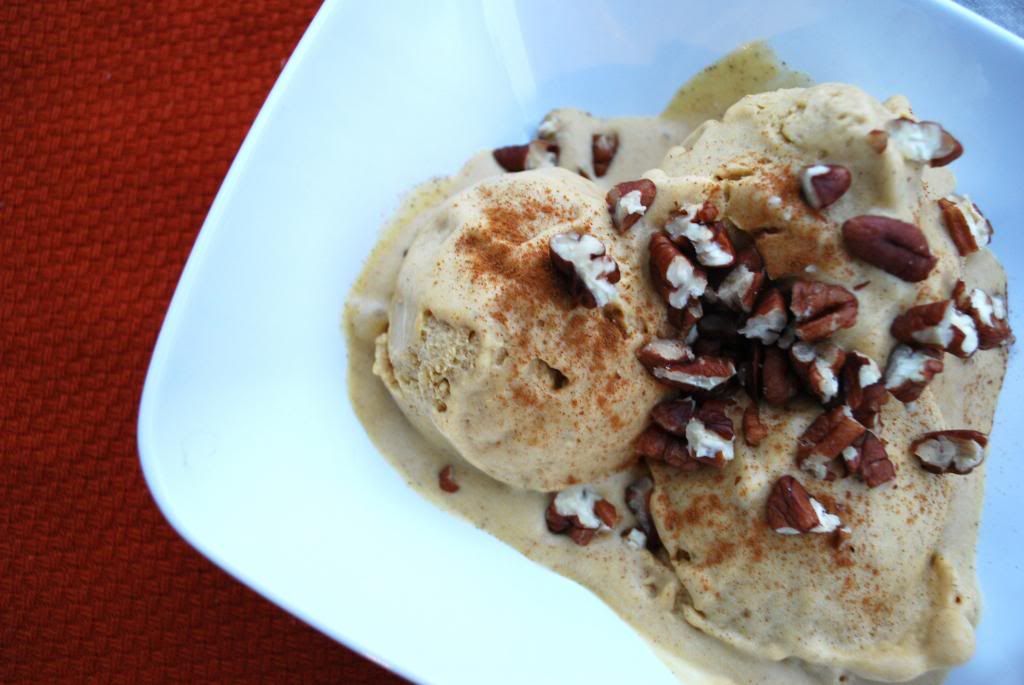 Ok friends, the countdown is on! Whether your hosting or just bringing a side dish, your Thanksgiving preparations are probably underway. Unless you're the procrastinating type. That's not you, is it? If so you might not have decided what to bring tomorrow.
Perhaps you haven't made a decision because you are overwhelmed with options- cranberry sauce, green bean casserole, roasted brussel sprouts… I could see how you might be paralyzed by your choices here. But maybe you were looking for something a little different for the big day? Something who's taste still gave you the warm fuzzy Thanksgiving feeling. Something that was also super simple since it's Thanksgiving Eve!
Welp, it just so happens I've got you covered here. Instead of baking a pumpkin pie, how about making some simple dairy free pumpkin ice cream?
This ice cream couldn't be any simpler and you probably have all of the ingredients in your pantry right now. That's right, no last minute run to the grocery store!


Even if you aren't doing anything special for Thanksgiving, why not celebrate with a little ice cream?
Pumpkin Pie Ice Cream
2 cans coconut milk
1 can pumpkin puree
1/4 cup + 2 tbsp maple syrup
2 tsp pumpkin pie spice
1 tsp cinnamon
2 tsp vanilla extract
chopped pecans (optional)
Combine all ingredients, except for pecans, in blender.


Blend on high until mixture is smooth.


Pour into ice cream maker and run until frozen, about 30 minutes.
Chill in freezer for an additional 1-2 hours until firm.


If using later, allow to soften for 10 minutes on the counter before scooping. Top with pecans!
I was losing daylight when I made this batch so it was a little soft- it gets much firmer after chilling.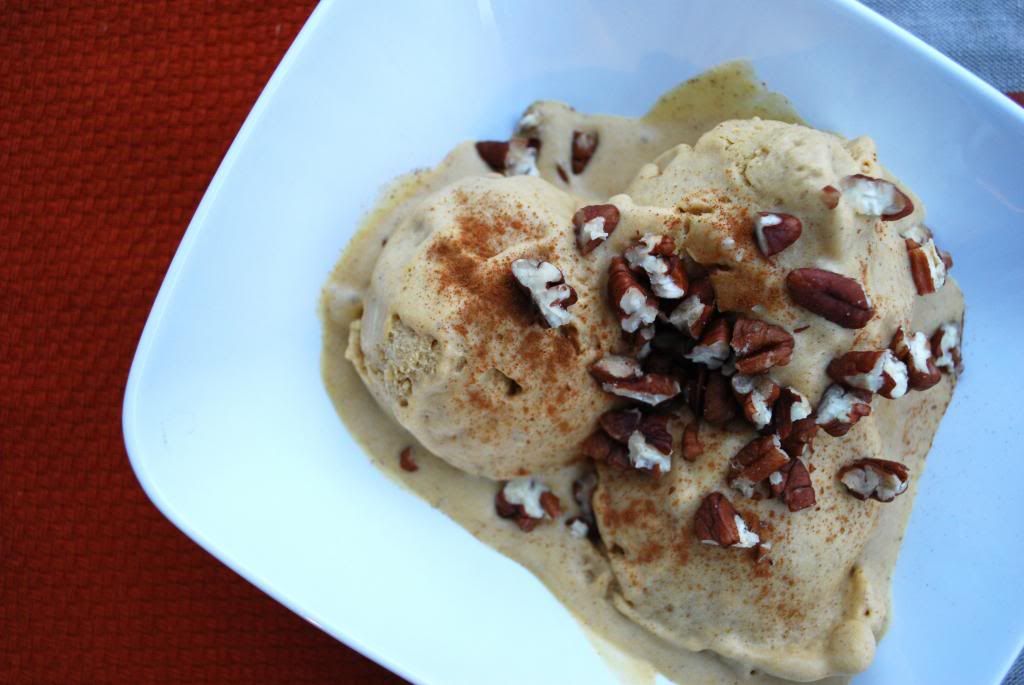 I hope everyone has a wonderful Thanksgiving! Enjoy this time and appreciate all of your blessings as I know I will be mine!
This post is shared at
Whole Foods Wednesday
,
Real Food Wednesday
,
Gluten Free Wednesday
,
Allergy Free Wednesday
and
Frugal Days, Sustainable Ways
.